Specialised assessment, latest treatments along with clinical post-operative care.
department specialises in performing all major surgeries involving abdomen, skin, breast, soft tissues, and hernia.
As one of the Best Laparoscopic Surgery Hospital in Hyderabad, we have :
"Award winning team of Medical and Surgical Laparoscopy Specialists in hyderabad"
Our Team of Laparoscopy Specialists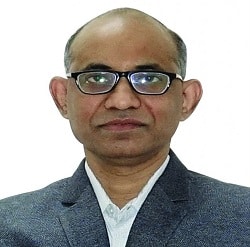 Sr. Consultant – Laparoscopy & Surgical Gastroenterologist
MS, DNB, MRCS (Eng)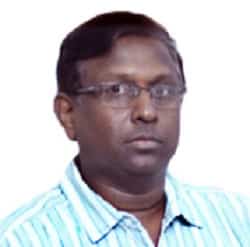 Sr. Consultant, General and Laparoscopy Surgeon
MBBS, DNB(Surgery), FIAGES
Consultant General Laproscopic And Bariatric Surgery
Obesity and Diabetes Bariatric and Metabolic Surgery
                 Sr.Consultant –  Surgical                                  Gastroenterologist                
MBBS, MS, MCh

Virinchi Hospitals – Best Laparoscopic Surgery Hospital in Hyderabad
Laparoscopy is a minimally invasive surgical procedure performed by laparoscopy specialists to treat variety of medical conditions affecting organs and tissues in the abdomen or pelvis area. Additionally diagnostic laparoscopy is used for evaluating contents of the abdomen or pelvis for planning therapeutic surgical laparoscopy to achieve optimal efficacy and outcomes. Our laparoscopic surgeons are highly specialised and trained both in general & laparoscopic surgeriesaimed at ensuring minimal scar and quick recovery from the condition affected in addition to treating the underlying condition. The other benefits of laparoscopy surgery include lesser hospital stays, lesser pain compared to long incision from invasive surgery, quicker healing helping in returning to normal activities quite sooner and lesser internal and external scarring at the surgery site.
Medical conditions are evaluated thoroughly by general and laparoscopic surgeons who are specialized in minimally invasive surgical techniques and are considered as best laparoscopic surgeons in Hyderabad. Virinchi Hospitals is reinforced with state of the art operation theatres, advanced diagnostic imaging capabilities & surgical equipment, best doctors for laparoscopic surgery and support teams to provide quality assessed and infused minimally invasive surgeries.
Laparoscopic surgery ensures
Less postoperative pain and less need for pain medication
Quicker return to normal activity and work
Reduced hospital stay and faster healing
Smaller incisions and less scarring
Preservation of erectile function
Complications are less
Less Tissue Damage
Minimal blood loss
Minimal scars
Cost-effective
Less Painful
Better quality of life
Laparoscopic surgery is the safest option for
Laparoscopic rectopexy
Laparoscopic Cystectomy
Laparoscopic Cryotherapy
Laparoscopic Nephrectomy
Laparoscopic Appendectomy
Laparoscopic Plyeloplasty
Laparoscopic Adrenalectomy
Laparoscopic Ileal Conduit
Laparoscopic Cholecystectomy
Laparoscopic Prostate Biopsy
Laparoscopic Prostate Surgery
Laparoscopic Donor Nephrectomy
Laparoscopic Lymph Node Biopsy
Laparoscopic Cystoprostatectomy
Laparoscopic Pancreatic Surgery
Laparoscopic Radical Cystectomy
Laparoscopic Renal Cryoablation
Laparoscopic Partial Nephrectomy
Laparoscopic Radical Nephrectomy
Laparoscopic Image-Guided Surgery
Laparoscopic Radical prostatectomy
Laparoscopic Inguinal Hernia Repair
Laparoscopic Liver Resection Surgery
Laparoscopic Ureteral Reconstruction
Laparoscopic Bladder Diverticulectomy
Laparoscopic gastric banding for Obesity
Laparoscopic Nerve-sparing Prostatectomy
Laparoscopic Pelvic Inflammatory Disease
Laparoscopic Radical/Inguinal  Orchiectomy
Single-Port Laparoscopic Radical Prostatectomy
Laparoscopic Orthotopic Neobladder reconstruction
Laparoscopic Transurethral Resection of The Prostate
Laparoscopic Surgery for Infertility Treatment in Women.
o    Laparoscopic ectopic pregnancy removal
Laparoscopic surgery for endometriosis
Laparoscopic Myomectomy (Removal of Fibroids from the Uterus)
Laparoscopic Hysterectomy (Removal of Uterus).
Laparoscopic cryoablation and percutaneous cryoablation of renal tumors/cancers

Single-port laparoscopy (SPL), also known as single-port access surgery (SPA), single-port incisionless conventional equipment-utilizing surgery, single-incision laparoscopic surgery (SILS), Single-access endoscopic surgery (SAES), laparo-endoscopic single-site surgery (LESS), natural-orifice transumbilical surgery (NOTUS), and one-port umbilical surgery (OPUS)    
We are one of the best hospitals in Hyderabad, and we take our customer queries very seriously. To know more about the cost of treatment for the various procedures, please contact us at contact_us@virinchihospitals.com.


12000+
Surgeries Performed Till Date



I am Aisha, located in Hyderabad. The misery of one month was full of dis-comfort beacause of some issue in my abdomen but the care and compassion I got at Virinchi Hospital was exceptional and helped be recover with a great pace.
Aisha
I am Tisa, I am extremely happy to share that I am on the near completion stage of my treatment with Virinchi Hospital. I am at complete ease and will be soon headed back to my home. A big fat thanks to Virinchi Hospital.
Tisa
I am Mira, by profession I am teacher. Due to the long hectic hours, I developed a withering pain in my colon. And undoubtedly 2017 proved to be a terrible year, the pain is beyond boundaries., I would never believe that I am out of misery now. It was one of the most challenging time. All thanks to the team of Virinchi Hospital for pulling me out from the gruesome pain.
Mira