One of the best Gastroenterology hospital in Hyderabad by providing multidisciplinary and collaborative care with an aim at prevention, diagnosis and treatment of Gastro and Liver disorders.
"Award winning team of Medical and Surgical Gastroenterologists" making us best gastroenterology hospital in Hyderabad
Services Offered

We offer a treatment for wide range of Gastrology disorders.
Our Team of Gastroenterologists
Sr. Consultant – Laparoscopy & Surgical Gastroenterologist

MS, DNB, MRCS (Eng)
Sr. Consultant – Gastro Intestinal & General Surgeon

MBBS, MS, FRCS (Edinburgh),
FRCS (Glasgow)

Sr. Consultant, General
and Lap. Surgeon

MBBS, DNB(Surgery),
FIAGES
Consultant – Gastroenterologist &

MBBS, MD (Internal Medicine),
DM (Gastroenterology)

Upper Gastrointestinal Endoscopy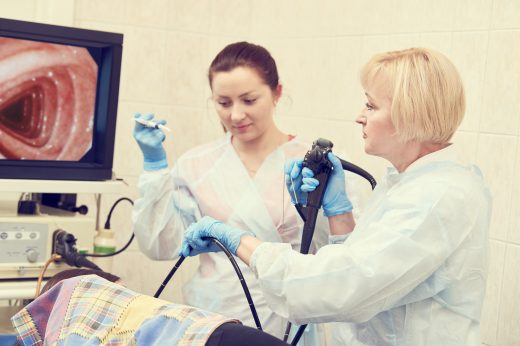 Helps in diagnosing and treating problems of the upper GI tract.
Colonoscopy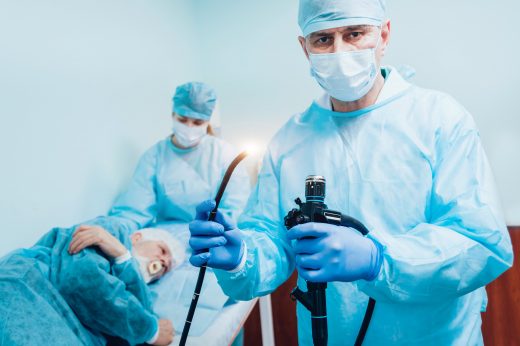 Helps in examination of rectum and colon indicating conditions like swollen tissue, ulcers, polyps and cancers.
Endoscopic Retrograde Cholangiopancreatography (ERCP)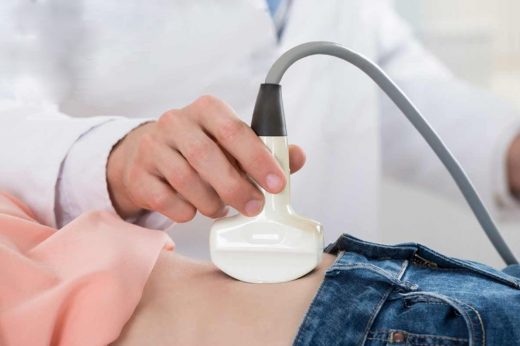 Instrumental in diagnosing and treating problems of the liver, gallbladder, bile ducts, and pancreas
Enteroscopy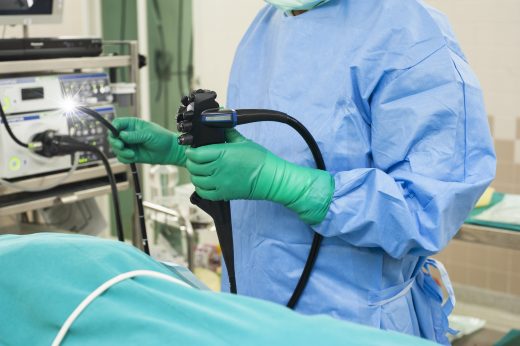 Helps in diagnoses of the small intestines and stomach for abnormal bleed
The department of Gastroenterology and Hepatology provides multidisciplinary and collaborative care, which is aimed at prevention, diagnosis and treatment of gastro and liver disorders. Our team at Virinchi hospitals, regarded as the best gastroenterology hospital in Hyderabad, takes care of the patients from evaluation, diagnosis to rehabilitation after gastrointestinal treatment. Qualified and experienced gastroenterologists, hepatologists and endoscopists' use sophisticated equipment and diagnostic technology to provide comprehensive care.   
Medical Gastroenterology
Nowadays gastrointestinal tract problems have become very common owing to unhealthy lifestyle and bad eating habits. Many people are suffering from gastrointestinal problems ranging from acid reflex, constipation, irritable bowel syndrome, gastrointestinal bleeding, diarrhea, peptic ulcer, portal hypertension, indigestion, bloating, blenching to severe health conditions like liver cirrhosis, pancreatitis, liver failure, stomach cancer, colon cancer and liver cancer. The diseases of the gastrointestinal tract are slow and progress silently without any major symptoms in the initial stages; therefore, early diagnosis and intervention is mandatory to diagnose them in the initial stages for effective cure and to prevent future complications.
Our expert and experienced team of doctors at Virinchi Hospital, considered as best best gastroenterology hospital in Hyderabad manages all types of GI diseases including the ones that require emergency care. We offer comprehensive management of GI Disorders including hepatobiliary and pancreatic disorders through precise diagnosis by means of endoscopy, colonoscopy, sigmoidoscopy,gastroenterology procedures and ERCP procedures.   
Colonoscopy
Colonoscopy is performed by using a flexible endoscope with a camera to examine the lower GI tract. It is a diagnostic &therapeutic approach to detect bleeding site, diverticuli, strictures, polyps, cancers and to manage GI bleeding by endotherapy, colonic obstruction with stenting and bleeding by polypectomy.
ERCP (Endoscopic retrograde cholangio pancreatography)
This is a sophisticated diagnostic and therapeutic procedure that treats several pancreatico-biliary disorders including extraction or removal of bile duct stones or any other obstruction in the biliary-pancreatic cancers by plastic or metal stents placements. ERCP procedure also helps in obtaining tissues from the bile duct for biopsy in cancer cytology as a confirmatory diagnosis in the suspected cases of malignancy. Apart from the examination work, this technique is also helpful in very difficult pancreatic and biliary therapeutic endoscopic procedures.
Surgical Gastroenterology
Over the past few years gastroenterology has witnessed several advancements owing to robust research and advancements in technology. In view of such development surgical gastroenterology has also evolved – and as a result minimally invasive surgery has now become the talk of the town procedure for almost all of the gastrointestinal surgical interventions. We have experienced minimally invasive (Laparoscopic) surgeons who perform all types of GI surgeries including GI cancer surgery (staging laparoscopy), appendectomy and laparoscopic cholecystectomy.
Some of the common disease entities managed / operative procedures routinely performed under the domain of Surgical Gastroenterology include:
Liver: Portal hypertension (devascularisation & shunt) surgery for portal hypertension; laparoscopic, radical or conventional surgery for hydatid cyst disease; surgeries for cancerous and benign conditions of the liver.
Upper GI Tract: Oesophageal & stomach cancer management – Radical resection; perforations, strictures and refractory bleed for benign conditions
Bile Ducts & Gallbladder: Bile duct surgery for bile duct stones and radical cholecystectomy for bile duct and gallbladder cancer.
Pancreas: Management of chronic & acute pancreatitis – pancreatic stones surgery, Frey's procedure & resections; abscess & pseudocyst drainage, necrosectomy; distal resections and pancreatoduodenectomy; resections for neuroendocrine and pancreatic cancers
 Colon & Rectum: Surgery for lower GI bleed, complicated diverticular disease, ulcerative colitis; radical resection for colon cancer; Nerve /sphincter saving surgery for rectal cancer.
Being one of the best gastroenterology hospital in Hyderabad, our gastrology department features expert physicians and gastrologists diagnose and treat common and rare gastric diseases.
Virinchi Hospital, is one of the best gastroenterology hospital in Hyderabad, and we take our customer queries very seriously. To know more about the cost of gastrointestinal problems treatment for the various gastroenterology procedures, please contact us at contact_us@virinchihospitals.com.


12000+
Surgeries Performed Till Date



I am Sona, based out of Dehradun, I flew to Hyderabad for my office trip that's when I developed abdominal pain . I was quite reluctant initially to consult doctor out of my city but doctors at Virinchi Hospital made me feel comfortable and relaxed and asked me questions about my visit which not only diverted me but helped relax.
Sona
I am Thomas, I developed the issue of constipation. I paid a visit to Virinchi Hospital to discuss the matter further. Seeing my nervousness doctor revolved the entire discussion around my life, we even discussed vitamin supplements to address some life phase events and he made certain recommendations. post my consultation I was very relaxed.
THomas
I'm Yuvraj, patient at Virinchi Hospital and I was having the consistent issue of constipation, I am a firm believer that if you got right doctor things can be easy, I am glad I got operated by the doctors at Virinchi Hospital.
Yuvraj