Experiencing Excellent, Quality and Personalized Care always with Virinchi Hospital.
"Award winning team of Physiotherapists"
Our Team of Physiotherapists
Exercise Bands/Therabands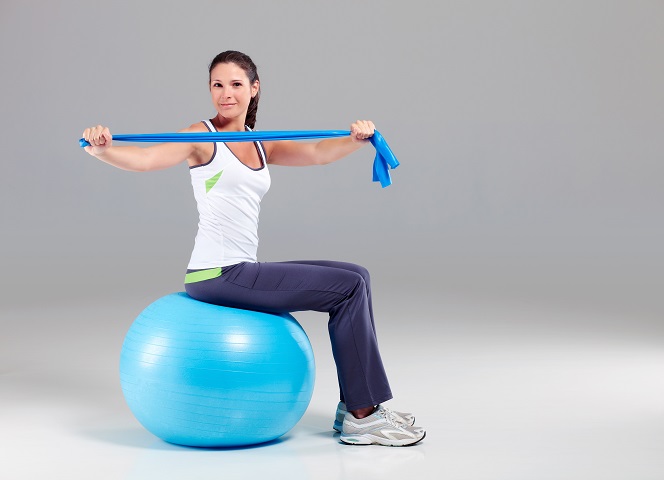 They are a great addition to any strength training routine or rehabilitation program and come in a variety of sizes, lengths, and strengths.
Combination Therapy – NEO System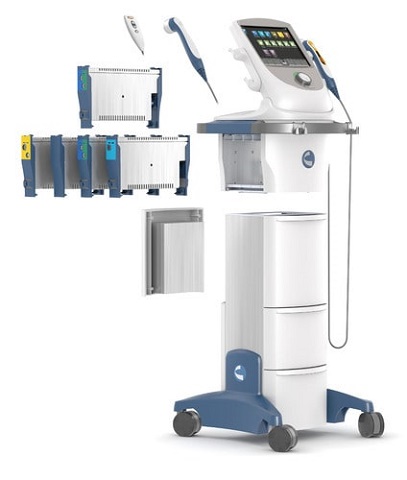 Combination therapy units allow for therapeutic currents and ultrasound therapy in one space- and cost-saving device. They facilitate so-called simultaneous treatments, i.e. concomitant application of electrical stimulation and ultrasound for cumulative therapy effect.
Radial Pressure Wave Therapy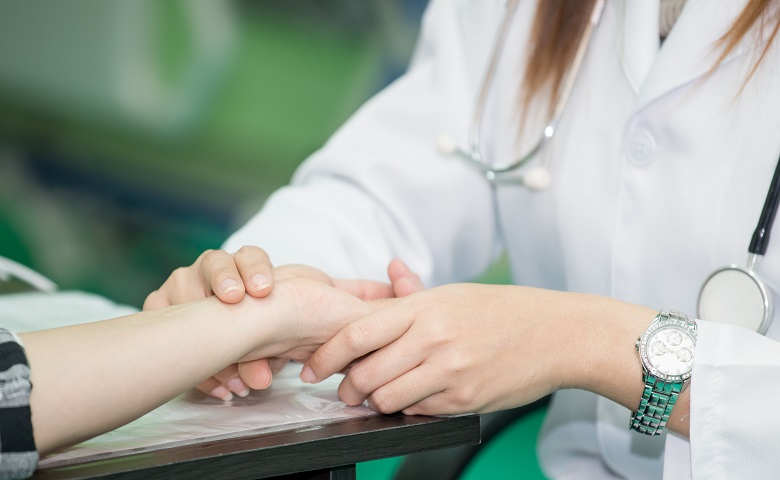 Shockwave therapy is a non-invasive treatment; the probe is applied directly to the skin over the affected area.
Parallel Walking Bars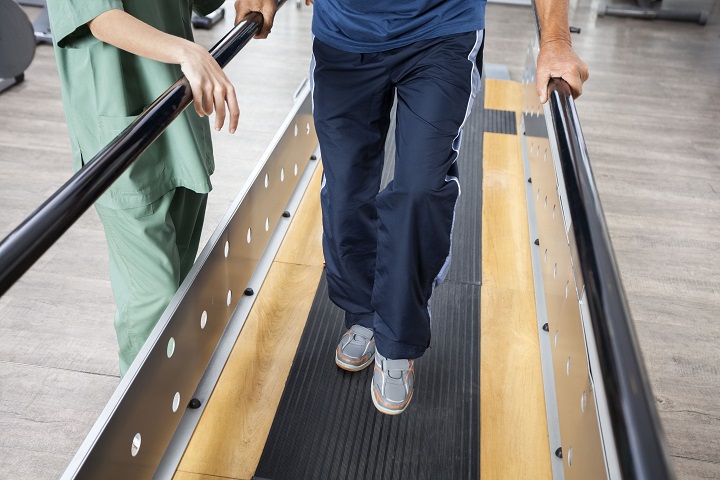 An invaluable aid to gait training
Treadmill With An Unweighing System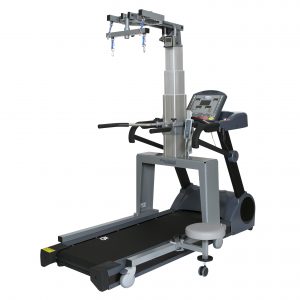 Allows for functional vertical displacement and functional pelvic rotation or stabilization during partial weight-bearing therapy and also allows functional gait patterns to be practiced.
Tilt Table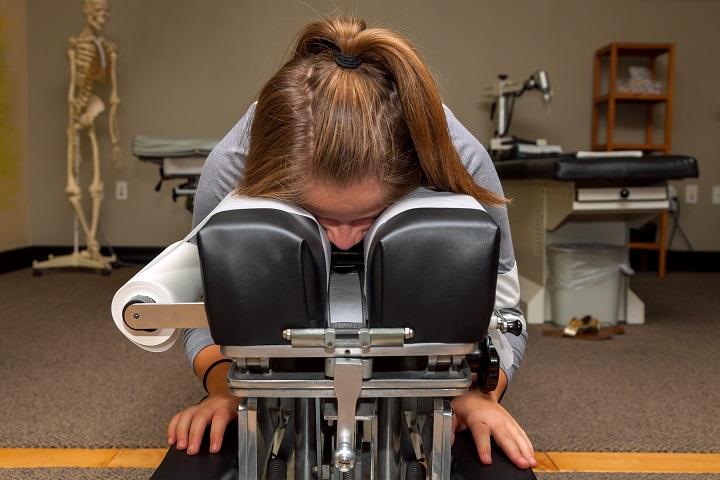 Specifically designed for patients who are immobile
Stretching Frame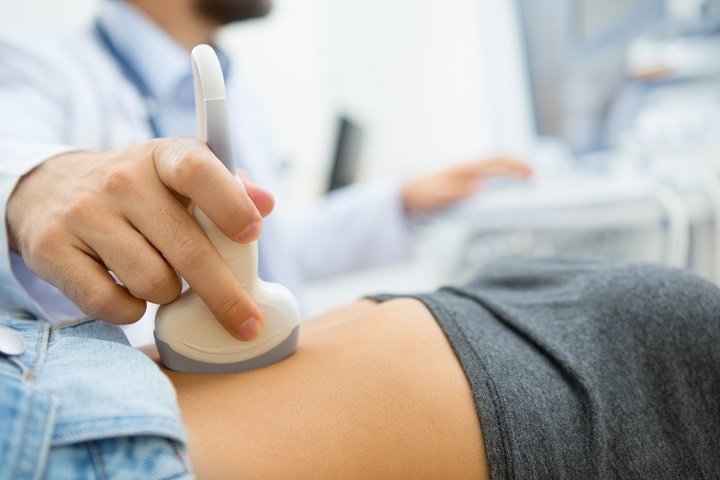 It is the most effective piece of equipment available for maximizing flexibility.
Physiotherapy is a part of comprehensive patient care across almost all specialties. Physiotherapy & Wellness programs help Improve Quality of Life and Reduce Lifetime Medical expenses. We help you to rejuvenate, empower and regain independence by offering customized exercise regimen & wellness modules.
Why Physiotherapy?
Timely intervention helps prevent complications resulting  from existing health conditions.
Pain, falls, injuries, disabilities, recovery from orthopaedic, cardiovascular and neurological conditions can make your life functionally and physically debilitating, but you can achieve far greater levels of functionality and physical ability with profound independence, improved flexibility, enhanced fitness and regained strength with a well-structured physiotherapy & wellness program.
Virinchi Hospitals all types of physiotherapy and rehabilitation services under one roof; no more searching for 'physiotherapy near me'.We develop customized physiotherapy & wellness programs to cater to the patient's unique requirements through:
An objective assessment process
Proper clinical evaluations
Thorough communication with the consultant
A specific PT diagnosis
Tailored exercise programs
Reassessment and periodic follow ups
Our Wellness programs are Unique
Physiotherapy is a part of multidisciplinary and collaborative treatment and wellness program. With the advanced technology, robust treatment approach and interdisciplinary team efforts, we offer an exclusive reshaping, rejuvenating and empowering program that you need with the care you deserve.
Every patient is unique to us owing to their injury or health condition – we, therefore, evaluate them, assess their needs and answer their questions or concerns prior to conceptualizing an exercise & wellness program.
We offer a range of exercise & wellness programs (customized to meet specific goals) for both adults and children with regard to their unique lifestyle and occupation.
Add Life to Years
Any post-surgical patient in general will benefit from at least one session of physiotherapy if not more to improve pulmonary hygiene, lung volumes and overall endurance.
Physiotherapists provide care in all health care settings in the following Specialities:
Orthopaedics – to manage pain, regain strength, correct posture and achieve complete ROM
Neurology & Neurosurgery – to manage stroke, disc problems, compressive neuropathies, progressive diseases like Parkinsonism, and Dementia, post craniotomy, laminectomy and post-shunting rehabilitation.
Cardiology – to improve endurance and cardiac function in various cardiac conditions and post CABG/PTCA
Gynaecology – to address hormonal abnormalities, POCD, menopause, incontinence, pregnancy and labor issues by conducting pre and post-natal and Lamaze classes.
Pediatrics – to address scoliosis, congenital anomalies, premature births, delayed milestones.
Nephrology – to reduce complications like muscle wasting and contracture development, which is common in patients with nephrological issues
Internal Medicine: to address diabetes, thyroid abnormalities, and hypercholesterolemia
Psychiatry: To manage anxiety & depression by unique exercise programs that help release "feel good hormones" (endorphins and enkephalins)
Critical Care: Helps in early mobilization and speedy recovery in terms of physical, physiological and psychological health, in addition to preventing development of joint stiffness, and muscle atrophy
Senior Citizen's health
Sports Medicine
Our Special Programs
We offer specialized training including cardiovascular & strength building exercises to deal with neurological injuries and physical disabilities.
We rehabilitate patients post brain injury, post spinal cord injury, post sports injuries and individuals with complex orthopedic injuries, muscular disorders and have other comprehensive rehabilitation and recovery programs.
We offer a very special program "FIT Vs Fat" for obese individuals that helps tone their body and strengthen their muscles and improve endurance.
Physiotherapy is also advised for oncology patients to maintain their quality of life.
For any post-surgical case, we recommend gait/posture training while caring for the surgical site as most patients tend to droop their shoulders and walk as they are apprehensive about the pain.
Treatment strategies that we commonly use:
Kinesiotaping
Ergonomics training
Post-natal & Lamaze Classes
ROM and strength training
Gait training
Postural correction
Myofacial release techniques
Trigger point release techniques
Joint and spinal manipulation techniques
Instrument assisted soft tissue mobilization
Dry needling
Activity-specific training
Apart from these we also provide group therapy for diabetes, cardiac rehabilitation, Neurological rehabilitation including stroke, dementia, Parkinsonism, etc.., and for the elderly (Geriatric Rehab).
We are one of the best hospitals in Hyderabad, and we take our customer queries very seriously. To know more about the cost of treatment for the various procedures, please contact us at contact_us@virinchihospitals.com.


12000+
Surgeries Performed Till Date



I am Rohan, I was having a withering pain in my Right shoulder, I consulted physiotherapist of Virinchi Hospital. I am happy with the overall experience I had at the hospital. One thing in particular is there punctuality levels which I always admired.
Rohan
I am Kashish, based out of Mumbai, I flew to Hyderabad, for my treatment of pysiotherapy as my In laws were convinced that Virinchi is one of the best. I was pretty amazed with the overall treatment I received at Virinchi Hospital.
Kashish
I am Ishan, I am very happy to found the best physiotherapy treatments like the one which are categorized under the category of ideal ones. I am happy that such doctors still exist. I have recovered from my foot injury after successul sections at Virinchi Hospital.
Ishan