Breathe easy: Unsurpassed expertise for treating all aspects of chronic and acute conditions.
Our Team of Critical Care Specialists
Sr. Consultant – Critical Care
MD, DNB, FRCP, FNB, EDIC, FICCM, DHQM, DMLE
Extracorporeal Membrane Oxygenation (ECMO)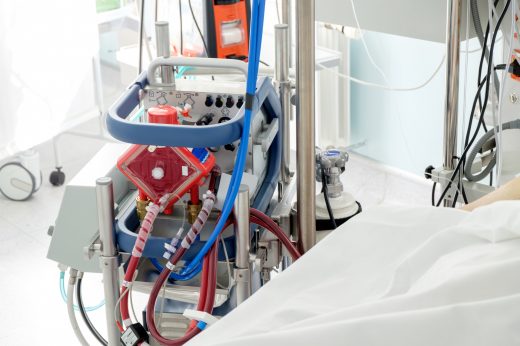 Extracorporeal membrane oxygenation (ECMO) is a treatment that uses a pump to circulate blood through an artificial lung into the bloodstream periodically for required duration.
In summary, it acts as a substitute for both heart and lung and enables oxygenation and maintenance of blood pressure extracorporeally (while working from outside the body) during instances such as heart surgery or heart/lung failure or shock
Ultrasound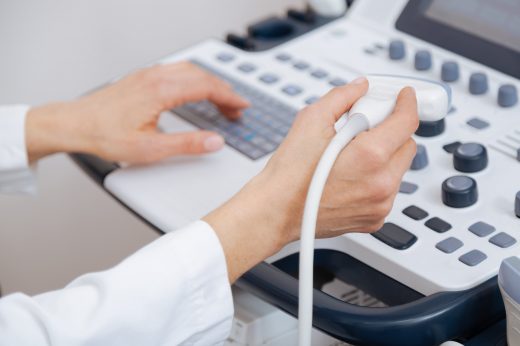 Ultrasound has evolved to become one of the most versatile modalities for diagnosing and guiding treatment of critically ill patients
Cardiac Output Monitor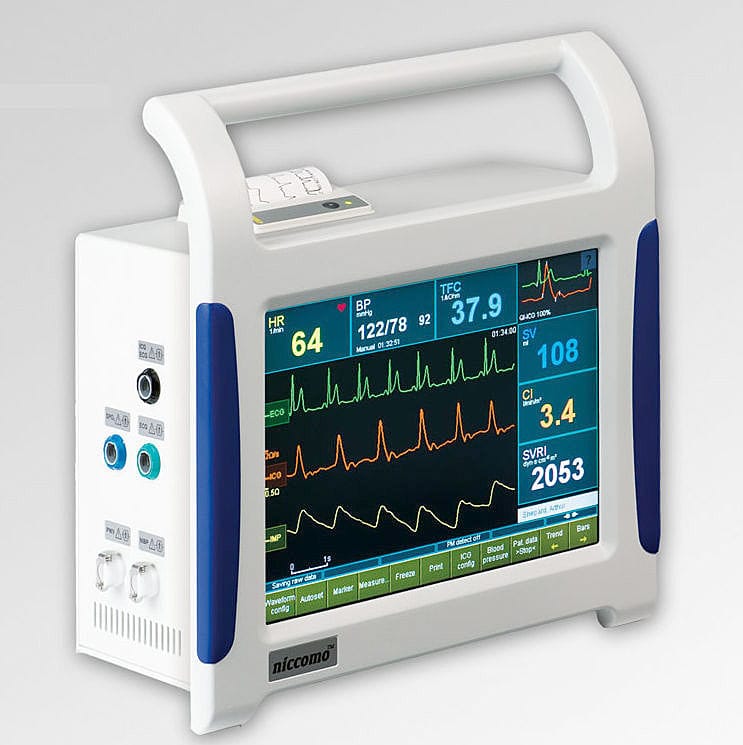 Cardiac Output Monitor is used for blood flow measurement from the aorta or transpulmonary artery
Medical Ventilator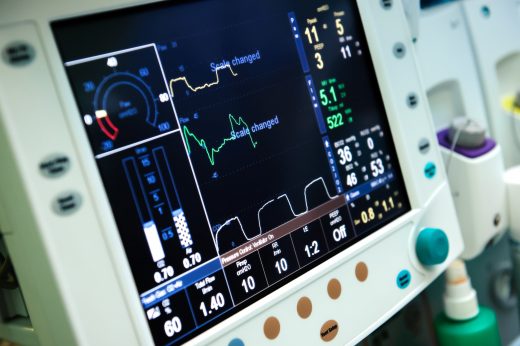 Medical ventilator is a breathing aid for patients who are incapacitated naturally and optimally
Intensive care or critical care is a healthcare speciality that cares those who suffer from life-threatening illness, injury or acute disorders. Many people experience or go through critical illness or injury in their life.
Whenever there is a threat to life or life is in danger owing to a life-threatening incidence, accident or emergency situation – Critical care is provided – whenever an organ function needs to be supported, critical care devices are invoked. The best critical care is provided in specialized & sophisticated intensive care units (ICU). Critical care is not something which is offered only in a particular ICU setting – in contrast, it begins as soon as the patient enters the hospital owing to a serious injury or disease and continues throughout their hospital stay, treatment and then after recovery as well. But, the service is provided by a specialized team of qualified specialists.
The Department of Critical Care at Virinchi Hospitals is a level III centre with an extensive network of Intensive Care Units that provide responsive care for the management of all critically ill patients. The department is staffed by critical care specialists who offer care round the clock, and have access to diagnostic services including diagnostic laboratory and radiology services.
Additionally, critical care is coordinated along with a team of critical care nurses, pharmacists, dietician and other healthcare specialists. All of them, cohesively leverage their expertise to interpret critical information, access the best equipment, provide best service-oriented support to offer the care that leads to the best possible outcomes. Furthermore, the entire critical care team helps patients and their families with several strategies of improving their health and well-being.
Critical Care Nurses
Critical care nurses play a vital role in providing care to the patients and facilitating coordination between all people involved in imparting care to the patient. They continuously monitor patients' health by communicating his/her health status to the team on a regular basis. Their expertise and round- the-clock monitoring help detect subtle but relevant changes in patient conditions so that complications or worsening health conditions owing to the critical illness can be dealt with quite efficiently in time. The nurses are quite close with the patients' family and thus act as their well-wishers by being an integral part of their family.
Pharmacist or Clinical Pharmacologist
Clinical pharmacist is a certified specialist who is trained to take care of patients in general as well as critical care settings of a hospital.  A pharmacist is skillful enough in understanding the requirements of patients and working with physicians and nurses to impart collaborative care to the patients by imparting cost-effective and safe medication therapy.
Registered Dietitian
Dietician is an integral part of the critical care team. An ailing person who is recovering from his/her illness needs the support of a dietician for augmenting the nutritional status and promoting recovery at a faster pace.
Patient Care Coordinator
Patient care coordinator works with interdisciplinary and collaborative ICU team, and acts as a link between the patient, the family and the critical care team to ensure smooth delivery of care to the patient at all times. Such professionals have quite good understanding and special knowledge pertaining to care in a critical care set up owing to their professional experience, education, training and association with welfare policies, services and systems.
We are one of the best heart hospitals in Hyderabad, and we take our customer queries very seriously. To know more about the cost of treatment for the various procedures, please contact us at
contact_us@virinchihospitals.com
.


12000+
Surgeries Performed Till Date



I am Manoj, based out of Delhi. I developed issue of knee, the moment I got in touch with the consultation team , I was happy with the feel that at the end I am in the safest hands. Indeed, the first point of content is crucial.
Manoj
I am Nazia, I want to state the positive attitude of Doctors at Virinchi Hospital was really knowledgeable and made me feel quite comfortable throughout the appointment! A big fat thanks to Virinchi.
Nazia
I am Manju, based out of Hyderabad, I am extremely happy that we have hospital like Virinchi based in our city. I am pretty optimistic about their services.
Manju