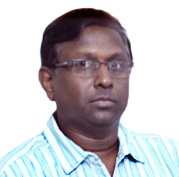 Sr. Consultant, Surgical Gastroenterology
MBBS, DNB(Surgery), FIAGES
Department – General Surgery
Summary
Dr. Milind K is a top-notch Interventional Gastroenterologist and Gastrointestinal Surgeon from Hyderabad with a clinical experience of 15 years and committed towards providing comprehensive care for diseases concerning the gastrointestinal tract, pancreas and liver. He is MBBS, Degree holder with DNB (Surgery), and FIAGES qualified healthcare professional. He presently runs an established practice in Hyderabad at Arya Institute of Gastroenterology. With a broad experience in colorectal surgeries. He is extremely adept to meet challenging and complex medical cases with successful outcomes through high proficiency skills he holds in his field of specialty.
Need Assistance?
Call Our 24/7 Helpline Number
Need Help With Anything?
Request a Callback