Being the best kidney care hospital in Hyderabad, Virinchi Hospitals offers expertise in the diagnosis and treatment of kidney and hypertensive disorders.
"Award winning team Best Nephrologists in Hyderabad"
Services Offered

We offer a treatment for wide range of Nephrological disorders.
Our Team of Nephrologists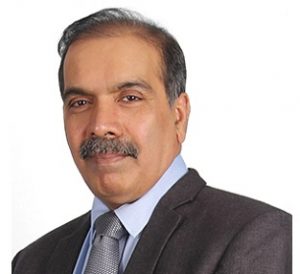 Chief Nephrologist, Dept of Nephrology
Specialist in Complex Kidney Transplants, Peritoneal Dialysis & ICU Nephrology
 MD, DNB(Nephrology), FISN, FISOT,  FASN (USA), FRCP (London)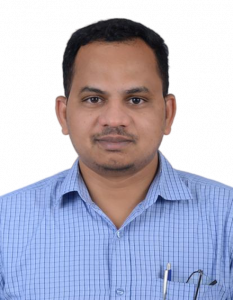 Sr. Consultant Nephrologist & Transplant Physician, Specialist in Interventional Nephrologist
MBBS, DNB( Gen Med), DM ( Nephro), ESENeph, MNAMS
BOOK AN APPOINTMENT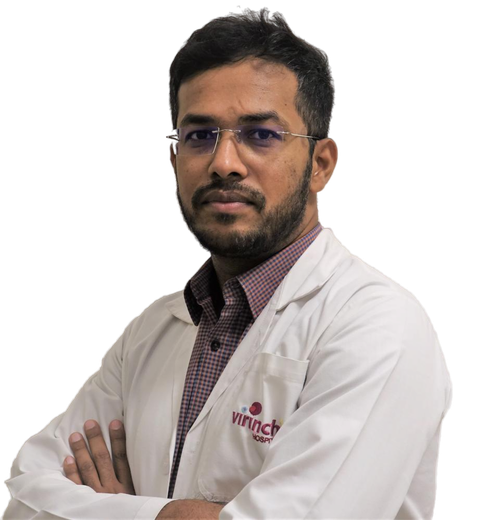 Consultant -Nephrologist & ICU Nephrology
MD(General Medicine) ,DM(Nephrology)
Dialysis Unit-1
Dialsysis Unit-2
Dialysis Unit-1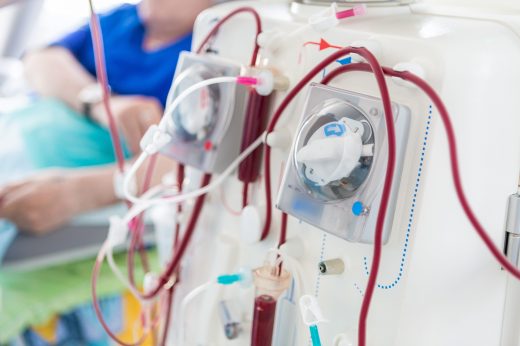 Provides safety and efficiency for all important treatment modalities within the scope of renal replacement therapy
Dialsysis Unit-2
DIALYSIS UNIT-1
DIALYSIS UNIT-2
DIALYSIS UNIT-1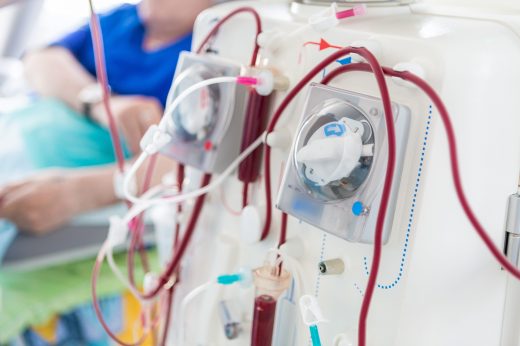 Provides safety and efficiency for all important treatment modalities within the scope of renal replacement therapy
DIALYSIS UNIT-2
Virinchi Hospitals – Your Preferred Best Kidney Hospital in Hyderabad
Virinchi Hospital's is considered as one of the best nephrology hospitals in Hyderabad. The department caters to thousands of patients every year suffering from diseases and disorders affecting kidney health adversely. The hospital has been progressively garnering the status of being the famous kidney hospital in Hyderabad for its outstanding services in care and management from simple lifestyle changes for hypertension management to solid organ transplantations for kidney failure.
The Hospital could strengthen department of nephrology with best nephrologists in Hyderabad who closely work in collaboration primarily with Urologists, Pulmonologists, Cardiologists and Intensivists specialised in internal medicine and emergency care.
With the help of advanced diagnostic and investigative capabilities, the department of nephrology is able to precisely diagnose and stage debilitating kidney conditions and manage them effectively. In case of milder to moderately severe kidney conditions, our best kidney care doctors fundamentally aim to slow down the progression and take necessary measures to prevent recurrence and need for undesired renal replacement therapy, including kidney transplant.
The dialysis centre in Hyderabad is fortified with state of the art dialysis equipment with stringent infection control policy aiming addressing patient safety and comfort. Best nephrologists who are proficient in standard of care renal replacement therapies are present round the clock to deliver both peritoneal and Haemodialysis for End Stage Renal Disease (ESRD) patients with superior quality resources while keeping the treatment regimen affordable.
The department of Nephrology in association with Urologists, Anaesthetists and Surgeons has successfully been performing both living and cadaver kidney transplantation surgeries with vigilant pre-transplant evaluations and optimum clinical management protocols.
Our Best nephrologists in Hyderabad
Best of our Kidney specialists and experts from other relevant departments support patients and their families to take wiser decisions or choices that should ideally suit their lifestyle and treatment options as part of extended care continuum.
The nephrology department also provides relevant education, support, and monitor of patients who are receiving treatment away from the Virinchi hospitals' vicinity in order to routinely evaluate therapy and manage issues as frequently as it is needed. For being among the best kidney specialist hospitals in Hyderabad, Virinchi has attracted the attention of national and international patients that look forward for finest medical management of their kidney problems.
Additionally, the nephrology department is continuously exploring collaborative developmental activities with national and international collaborators to innovate novel therapeutic options for improved accessibility and affordability.
Our philosophy is patient centred personalised management while diligently addressing genetic & demographical diversities.
Dialysis Centre 
As the best kidney hospital in Hyderabad; Virinchi Hospitals offers round the clock Bedside Conventional Haemodialysis for critically sick patients with Strict Infection Control Policy adhering to International quality Standards. This makes your dialysis a safe & comfortable treatment.  
Virinchi Hospitals, is termed as one of the best kidney specialist hospitals in Hyderabad, as it has most-sophisticated dialysis equipment that possesses automatic normalization and infection control capabilities with high-flux dialyzers for adequate dialysis, which is in accordance with American Association of Medical Instrumentation Standards.
Haemodialysis
Continuous Venovenous Replacement Therapy (CRRT)
CRRT Modalities
Continuous Veno-venous Haemodialysis (CVVHD)
Haemofiltration
Slow Efficiency Haemodialysis (SLED)
Slow Continuous Ultrafiltration  (SCUF)
Continuous Veno-Venous Hemodiafiltration (CVVHDF)
Peritoneal Dialysis
Continuous Cyclic Peritoneal Dialysis (CCPD)
Continuous Ambulatory Peritoneal Dialysis (CAPD)
Cycler Assisted Intermittent Peritoneal Dialysis
Bedside Conventional Haemodialysis
Virinchi Hospitals, is termed as the best nephrology hospitals in hyderabad, and we take our customer queries very seriously. To know more about the cost of treatment for the various procedures please contact us at contact_us@virinchihospitals.com.


12000+
Surgeries Performed Till Date



I was having an issue of kidney stone, it got so bad that I had sleepless nights. I got myself treated at Virinchi Hospitals and I am thankful to them for helping me cure my problem. Virinchi Hospitals is the best kidney hospital in Hyderabad.
Arun
I had the toughest year of my life in 2017 when I was 46 years and had developed constant pain in my upper abdomen and I believe because of the amazing treatment and care at Virinchi Hospital I was able to enter into an altogether different life.
Vishal
I am Tasha, I had developed quite a pain in my body due to acute kidney injury, where after many consultations nothing was getting on track. I am glad I landed at Virinchi Hospital for my treatment and now I am leading pain free happy life.
Tasha