Best eye hospital in Hyderabad which Treats and managing a full spectrum of eye disease, providing world-class eye care treatment.
"Award winning team of Best Eye Specialists"
Our Team of Eye Specialists
Spectral Domain
Perimetry & Visual Field Analyser
Corneal Topography & External Imaging System
Biometry By Swept Source OCT
Phacoemulsification Machine
Ultrasound B Scan
Autorefracto Keratometer
Computerized Tonometer
Spectral Domain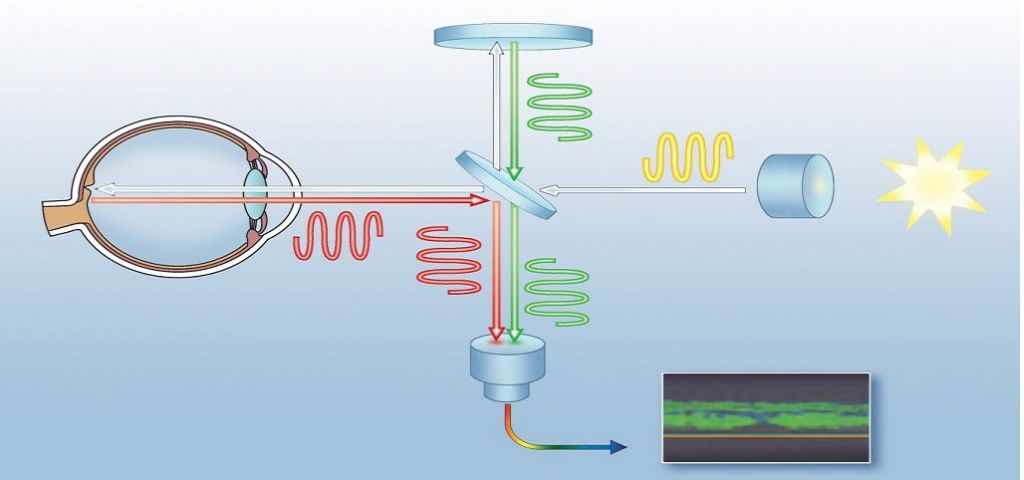 Non-invasive diagnostic technique that renders an in vivo cross sectional view of the retina
Perimetry & Visual Field Analyser
Corneal Topography & External Imaging System
Biometry By Swept Source OCT
Phacoemulsification Machine
Ultrasound B Scan
Autorefracto Keratometer
Computerized Tonometer
Virinchi Hospitals – Best Eye Hospital in Hyderabad
Virinchi Eye Hospital provides comprehensive and multidisciplinary ophthalmology care for adults and children requiring routine eye care and variety of eye conditions and diseases. Our dedicated team of ophthalmologists, surgeons, rehabilitation specialists and other healthcare providers provide expert care and treat the eye conditions and diseases using appropriate and advanced medical resources.
As one of the best ophthalmology hospitals in Hyderabad, Virinchi Eye provides an integrated clinical care by bringing together specialists from ophthalmic, oculoplastic & orbital surgery in association with experts from otolaryngology, neurology and head & neck surgery specialities to provide advanced care in a sophisticated environment.
Our surgeons are trained in reconstructive, ophthalmologic and cosmetic eye surgeries to perform corrective and regenerative procedures for eyes, eyebrows, eyelids, orbital cavity and lacrimal system and the areas around. Virinchi Eye tops the hospitals in Hyderabad offering reconstructive eye procedures.
The paediatric wing of Virinchi Eye is specialised in treating cataracts in infants and children, retinopathy, traumatic eye injuries, juvenile glaucoma, squint and a variety of other eye conditions.
Best Ophthalmologist in Hyderabad
Virinchi Eye is enriched with highly qualified and suitably trained eye specialist doctors for effective management of patient conditions with highest levels of skill and proficiency. The best team of our eye doctors constantly update their understanding on ever growing technological advancements and   work along a team of multidisciplinary specialists for offering comprehensive eye care against wide variety of eye conditions, diseases and implantations while treating the fundamental physiological or anatomical abnormalities.
Best Eye Hospital in Hyderabad for Sight Enhancement
Virinchi Eye offers thorough eye check-up along with review of the medical history and relevant diagnostic investigations for treating the low vision problem and managing the underlying conditions using optical, non-optical and pharmacological interventions.
 Best Glaucoma Clinic in Hyderabad
With the help of technologically advanced equipment, our glaucoma specialists perform precise diagnostic investigations of the eye to evaluate the type and phase of the condition followed by intraocular pressure lowering pharmacological interventions or even surgical procedures as a long term solution
Best hospital for cataract surgery in Hyderabad
Depending on the phase of the condition, our cataract surgeons may advise glasses to improve the vision or offer surgical modalities that work on distinctive technologies. The patients are sufficiently educated on the best practices in the cataract surgery procedure and implantation of intraocular lenses with varied degree of durability, comfort and safety features. Over the few years, Virinchi has evolved as one of finest and Eye hospitals offering best cataract surgery in Hyderabad.
Best Retina Doctor in Hyderabad
With the advent technological advancements and adaptation of modern methods in precise diagnosis and evidence based treatments, our retina specialists are able to successfully and satisfactorily manage diseases of the retina, vitreous humour and optic nerve using pharmacological, biological, surgical, Laser/Cryotherapy mediated interventions.
Best Cornea and Anterior Chamber Specialist
Virinchi Eye's cornea and anterior chamber specialists are experts in performing biological or synthetic corneal transplantation, anterior segment reconstructive procedures; treating infections & refractive errors and offering trauma care.
Conditions Treated
Achromatopsia
Amblyopia
Aniridia
Aniseikonia
Blepharitis
Bleeding in the eye
Cataract
Chemical injuries
Choroiditis
Coloboma
Colour blindness
Conjunctivitis
Corneal abrasions
Corneal disorders
Corneal scratch, injury, ulcer and infection
Diabetes-related eye diseases
Diabetic retinopathy
Drooping eyelid
Dry eyes
Entropion and ectropion
Epiretinal membrane
Eye trauma
Fuchs' dystrophy
Giant cell arteritis
Glaucoma, chronic and acute
Graves' disease
Iritis
Ischemic optic neuropathy
Keratoconus
Leber's congenital amaurosis
Low vision
Macular degeneration
Macular degeneration, age-related (wet and dry)
Macular hole
Melanoma of the eye, adult and paediatric
Misaligned eyes
Nearsightedness/myopia
Neuro-ophthalmology, adult and pediatric
Ocular motility disorders
Ophthalmic pathology
Optic nerve and retina disorders
Optic nerve hypoplasia
Optic neuritis
Orbital cellulitis
Pediatric melanoma of the eye
Retina coloboma
Retinal and vitreous diseases
Retinal degenerative diseases
Retinal detachment
Retinal vein or artery occlusion
Retinitis pigmentosa
Retinoblastoma
Retinopathy of Prematurity
Scleral buckling
Scleral lenses
Scleritis and episcleritis
Severe refractive error
Sties and lumps
Strabismus/squint
Stye
Tearing
Uveitis
Vitrectomy
Services Offered
Blepharoplasty/eyelid surgery
Cosmetic surgery of the eyelids, upper face and forehead
Cataract surgery
Corneal transplant
Descemet's stripping endothelial Keratoplasty (DSEK)
Descemet's membrane endothelial Keratoplasty (DMEK)
Eyelid surgery
Laser eye surgery
LASIK eye surgery
Adult Ophthalmology
Adult neuro-ophthalmology
Ocular imaging – Angiography, Ultrasound
Ophthalmic plastic and orbital surgery
Optometry, comprehensive adult
Optometry, comprehensive paediatric
Orbital, plastic and lacrimal surgery
Orthoptic and electrodiagnostic service for strabismus, amblyopia and eye movement disorders
Paediatric ophthalmology
Paediatric neuro-ophthalmology
Refractive surgery
Retinal surgery
Strabismus Surgery
We are one of the best eye hospitals in Hyderabad, and we take our customer queries very seriously. To know more about the cost of treatment for the various procedures, please contact us at contact_us@virinchihospitals.com.


12000+
Surgeries Performed Till Date



I am Roshni, based out of Gwalior I flew to Hyderabad for glaucoma. My first impression regarding hospital was not very optimistic. but after consultation with the doctors I started to feel more comfortable. Needless to say, doctors at Virinchi Hospital are one of the best in the domain of healthcare.
Roshni
I am Preet, I was having an issue in my Retina, I am very contented that I no longer wake up in the morning with the excruciating pain in my eyes. I sleep with little more comfort. I can honestly say that visiting Virinchi Hospital for my eye treatment was one of the best decisions I ever made.
Preet
I am Nitin, The slow process involved in the recovery post eye treatment and like in the cases where things like this take a lot of time until they are noticed. Now when I look back and see the difference, I am amazed to see the noticeable change. A big fat thanks to Virinchi Hospital.
Nitin