Providing patient-centered, evidence-based medical care in a clinical environment supported by education and research.
The department is equipped with expertise and infrastructure to manage a wide range of metabolic and lifestyle disorders.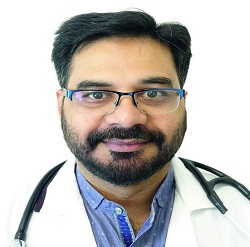 Sr. Consultant – Physician & Diabetologist
MBBS, MD (General Medicine)
DFID (Diabetology) CMC Vellore

Digital X-Ray
Ultrasound
Magnetic Resonance Imaging (MRI)
128-Slice Dual Energy Spectral CT-Scan
Dexa Scan/Bone Mineral Densitometry
Digital X-Ray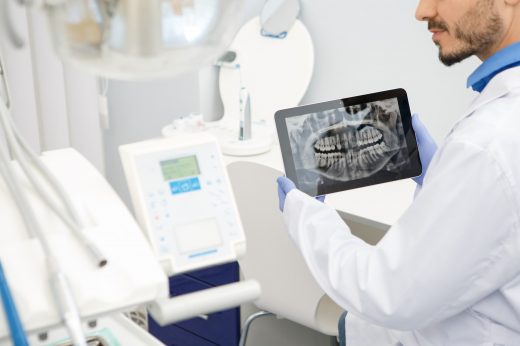 Digital radiography is a form of X-ray imaging, where digital X-ray sensors are used instead of traditional photographic film. Also,
less radiation can be used for producing image of similar contrast to conventional radiography
Ultrasound
Magnetic Resonance Imaging (MRI)
128-Slice Dual Energy Spectral CT-Scan
Dexa Scan/Bone Mineral Densitometry
Virinchi Hospitals – Best General Internal Medicine Hospital in Hyderabad
Virinchi Hospitals provides top class primary care through best internal medicine doctors, advanced technology, superior facilities and specialists from other disciplines for every disorder or disease arising due to genetic, epigenetic, environmental, age, lifestyle, dietary practices or infection origins.
Virinchi Hospitals' offers general internal medicine care as a multidisciplinary solution for disease prevention and also health promotion. Our internal medicine specialists provide a full range of healthcare initiatives for adolescents and adults, including periodic health examinations with appropriate screening for hypertension, hyperlipidaemia, perioperative management, anticoagulation care, hormonal imbalance management and many more. Preliminarily, our internists ensure to identify the causes, risk factors and plan medication free health management only depending on the severity of the condition. However, if the simple management routes and strategies aren't fulfilling, they resort to clinical interventions such as medications or surgeries.
Our primary care practises are patient centred with collective effort from highly experienced senior doctors, nurses, dietician, occupational therapist, psychotherapist and medical assistants to provide one stope solution and support for simplest to complex medical needs to both inpatients and outpatients.
Treatment of Endocrine Disorders
Our internal medicine doctors are known to be the best of endocrinologists or endocrine disorder specialists in Hyderabad for addressing mild to severe forms of endocrine disorders such as diabetes, adrenal disorders, osteoporosis, thyroid disorders, pituitary disorder and others, while supporting the patients to address required changes to their lifestyle, dietary practices and adherence to necessary long or short term medication regimen.
Treatment of Diabetes & Thyroid Disorders
Among other medical conditions, diabetes and thyroid disorders have higher incidence globally majorly due to poor dietary practices and lifestyle choices. To a minor extent, genetics, epigenetics, tumours and infections do play a role in the disease incidence.
Virinchi hospitals, is one of the best diabetes clinics in Hyderabad, treating thousands of patients every month. Typically the patient is tested thoroughly and diagnosed specifically for evaluating the underlying cause and then treating the condition and its associated complications methodically by our top endocrinologists known to be the best diabetologists in Hyderabad.
Additionally, advancements and novel approaches in diabetic care are discussed periodically with top diabetologists in Hyderabad during continuous medical education programmes conducted internally and around the globe.
Keeping in view of the medical history & age, best of our thyroid specialist doctors provide comprehensive treatment for both hypothyroidism and hyperthyroidism with medications, dietary supplements and surgical interventions if deemed necessary.
Metabolic derailment due to genetic and epigenetic factors with abnormal metabolite levels can lead to variety of medical conditions grouped under metabolic syndrome with varying degrees of severity. An effectivemetabolic disorder treatment through or experts include a combination of necessary lifestyle changes, dietary modifications and medications lower the severity and progression of the syndrome and its associated complications.
Our team along with infectious disease specialists are highly experienced and successful in managing variety of viral and bacterial infections causing incapacitating & life threatening conditions such as Dengue Fever, Malaria, Chikungunya, Swine flu, Tuberculosis, HIV-AIDS and many others. In view of the number of successful outcomes in the management of dengue fever, Virinchi Hospitals is considered as one of the best hospitals for dengue fever treatment in Hyderabad.
The overall objective of the hospital is to provide compassionate and innovative care to all patients with thorough understanding of the patients' medical needs with all the medical knowledge, experience and advancements available today in order to provide clinically possible relief and suggest necessary rehabilitative and self-management methods to have a good quality of life.
We are one of the best hospitals in Hyderabad, and we take our customer queries very seriously. To know more about the cost of treatment for the various procedures, please contact us at contact_us@virinchihospitals.com.


12000+
Surgeries Performed Till Date


I am Frazer, 2017 can be possible termed as of the toughest year in my life of 34 years as I developed constant pain due to some Infectious diseases and I believe because of the best treatment at Virinchi Hospital I was able to enter into altogether different life.
Frazer
I am Anisha, I had developed quite a pain in my body, where even after many consultations nothing was feeling right, it was almost a destructible feeling of long-lasting pain. I am glad I got in touch with the doctors at Virinchi Hospital.
Anisha
I am Misha, I am very happy to announce that the pain factor in my body went down at least 90 percent after my treatment at Virinchi Hospital. It is possible for me to have best sleep now after so many years.
Misha