Our advance services are designed to help you breathe easier, for various pulmonary conditions.This makes us the Best Pulmonology Hospital in Hyderabad. 
"We have an Award winning team of Medical and Surgical Pulmonologists."
As One of The Best Lungs Specialist Hospital in Hyderabad , We are Successfully Treating:
Services Offered
We offer treatments for various lung related disorders which enables us in becoming the Best Lungs Specialist Hospital in Hyderabad.
Our Team of Pulmonologists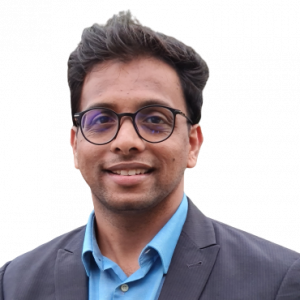 Consultant Interventional Pulmonology
MD Pulmonary Medicine, Fellowship in Interventional Pulmonology, IDCCM
Flexible Video Bronchoscopes
Endobronchial Ultrasound (EBUS)
Thoracoscope
Pulmonary Function Test
Sleep Lab
Flexible Video Bronchoscopes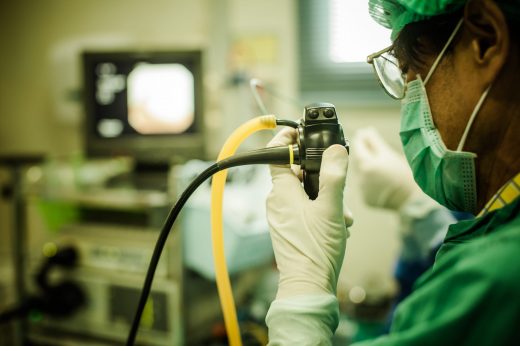 Enable tracheobronchial tree visualization through endoscopic procedures
Endobronchial Ultrasound (EBUS)
Thoracoscope
Pulmonary Function Test
Sleep Lab
Why are We Considered as the Best Lungs Specialist Hospital in Hyderabad?
The Department of Pulmonary provides diagnosis of and treatment for patients with illnesses that affect the lungs, breathing and sleep disorders which makes us rank amongst the best Lungs Specialist Hospital in Hyderabad. The department is well-equipped with robust technology to provide a comprehensive & holistic care both for the outpatients and patients admitted to the hospital, including the ICUs, therefore Virinchi Hospital is considered to be one of the best TB hospital in Hyderabad as well as one of the Best Lungs Specialist Hospital in Hyderabad . 
Pulmonologists have expertise in evaluating, diagnosing and treating various health conditions including chronic obstructive pulmonary disease (COPD), asthma, lung cancer, interstitial lung disease (ILD), sarcoidosis, pulmonary hypertension, pulmonary embolism, sleep disorders, lung infections like pneumonia, tuberculosis (TB), acute and chronic respiratory failure.
This department at Virinchi Hospitals also has an allergy clinic to manage and prevent allergies of different types. In addition, a collaborative and multidisciplinary team offer compassionate care in addition to family education and other supportive services. The above statements clearly make it evident why we are the Best Lungs Specialist Hospital in Hyderabad.  
Facilities at the Best Lungs Specialist Hospital in Hyderabad.
Well-trained Pulmonology team
Routine procedures like chest drains (both Seldinger & regular drains), Pleural aspirations
Bronchoscopy (Both Adult & Paediatric): bronchoscopic washings, lavage and biopsy including transbronchial lung biopsy (TBLB)
Bronchoscopy with Narrow Band Imaging technology (Bronchoscopic option to detect early cancer)
Rigid bronchoscopy
Laser therapy of airways, Airway foreign body removal
Airway stenting
Endobronchial Ultrasound (EBUS)
Flexi-Rigid Thoracoscopy
Comprehensive PFT Lab (Spirometry, DLCO, muscle strength assessment
Sleep disorders clinic & NIV clinic (CPAPs & Bilevel PAP)
Smoking cessation Clinic
TB clinic
Lung cancer clinic
ILD Clinic
Thoracic Surgery back-up
Excellent Radiology team who are extremely competent in performing all the image-guided procedures (Ultrasound/CT guided)
24×7 cath lab that can cater to emergencies like Bronchial artery embolisation.
Comprehensive sleep lab (PSG, Split-night studies for titration, in-house sleep technologist for manual scoring of the sleep studies)
Intensive care services for management of critically-ill
Training programmes for Pulmonary and Critical Care specialists
Pulmonary Rehab Programme
Interventional Pulmonology
Our Interventional Pulmonology team provides diagnostic and therapeutic interventions by employing video-assisted flexible bronchoscopy, rigid bronchoscopy, thoracoscopy & EBUS guided procedures. They deal with complications of tracheostomy and intubation (tracheal & bronchial stenosis), relapsing polychondritis, tracheo-bronchomalacia, lung nodules, lung masses & cancers, haemoptysis (blood in sputum), pleural effusions (fluid in the pleural spaces surrounding the lungs), enlarged lymph nodes between the lungs (hilar & mediastinal lymphadenopathy).These diverse offerings make us stand out as the Best Lungs Specialist Hospital in Hyderabad.
Electrocautery & APC via Bronchoscopy
Lesions like benign cancers, sub-glottic stenosis, lung cancers are the obstructive lesions (tracheobronchial stenosis) diagnosed and treated by employing electric current to open up the airways and to stop bleeding. APC technique or Bronchoscopic Argon Plasma Coagulation is employed to stop bleeding with the help of heat produced by argon gas to coagulate nearby lung tissues.
Bronchoscopic Laser technique
Laser beam is employed in bronchoscopy for tumour debulking, to remove obstructions (stenosis) that causes shortness of breath with high precision.
Balloon Dilation for Tracheal and Bronchial Stenosis
In this technique, small balloons are passed through the bronchoscope to dilate bronchial tubes. This is quite similar to the way in which cardiologists perform angioplasty.
Tracheo-bronchial Stenting
Airway obstructions are usually caused by tracheal or bronchial stenosis (either benign or cancerous). To remove such obstructions, the airways are kept opened with the help of a stent placed inside the airway, with the help of either rigid/ flexible videobronchoscope.
Rigid Bronchoscopy
For patients who are not candidates for fibre-optic bronchoscopy, rigid bronchoscopy is the preferred diagnostic and therapeutic technique for tumour and foreign body removal, stenting and sometimes to deal with significant bleeding.
Endobronchial Ultrasound (EBUS)
A bronchoscope with an ultrasound probe at the tip is used by the pulmonologist to detect abnormalities and perform biopsies in the inaccessible and abnormal areas of the lung (mediastinal & hilar lymph glands). This technique is precise, accurate and thus minimizes the risk of puncturing blood vessels inside the lungs, as it is done under guidance of ultrasound.
Intercostal Drain / Chest Tube
Lungs are covered by 2 layers of pleura. Fluids, air, blood, pus can accumulate in this potential space due various diseases, causing collapse of the lung. To re-expand the lungs by removing the fluid/air, a small tube is inserted into this cavity. The procedure can also be performed under ultrasound guidance.
Thoracoscopy / Pleuroscopy
In this procedure, a thoracoscope (camera) is used to examine the space surrounding the lungs. The camera is inserted via a small hole (1-2 cm) under local anaesthesia and a careful examination of the space is done and biopsies are taken under direct vision as opposed to the blind biopsies done previously.
Autofluorescence Bronchoscopy
This technique is an advanced way to detect pre-cancerous lesions of the lung. In auto-fluorescence bronchoscopy, a bronchoscope with special light (NBI) is passed through the bronchial tubes to identify any abnormalities, which are quite difficult to be seen by standard bronchoscopy.
PleurX Catheter placement
In this procedure, a pig-tail catheter is placed in the pleural space when fluid continues to re-accumulate, in patients with malignant pleural effusions.
Sleep Disorders
Obstructive sleep apnea, snoring, insomnia, restless leg syndrome, obesity hypoventilation syndrome, breathing difficulty during sleep, parasomnias, are different types of issues related to sleep.
Non Invasive Ventilation
Ventilation of the lungs can be achieved non-invasively (without having to put tubes into the throat) with the help of machines and motors that generate airflow at high pressure, which is then passed to the patients by means of face masks. This technique is useful for patients with breathing difficulties and sleep problems. 
Pulmonary Function Testing (PFT)
The various pulmonary function tests are used to assess the breathing capacity/lung capacity of individuals. A team of experienced and trained technicians perform PFTs in the PFT lab. They are useful in the diagnosis of conditions like Asthma, ILD, and COPD. They are also used in the assessment of the lung capacity prior to major surgery and air-travel. In addition, it also helps in analysing the effectiveness of medications.
Pulmonary Rehabilitation
Patients who suffer from chronic / end-stage lung diseases, require a comprehensive / holistic  care to improve their quality of life. This includes assessments by pulmonologists, physiotherapists, psychiatrists (to enable cope with the disease) along with the support of the families. This programme is aimed at gaining the confidence of the patient.
Virinchi Hospitals, is termed as the best lungs specialist hospital in Hyderabad and even the best TB Hospital in Hyderabad. We do provide  and we take our customer queries very seriously. To know more about the cost of treatment for the various procedures, please contact us at contact_us@virinchihospitals.com.


12000+
Surgeries Performed Till Date



"I am Amrita, by profession I am content developer. When I visited Virinchi Hospital I was quite sceptical, usually I find doctors are distracted or rushed when visiting their patients, but at Virinchi Hospital the doctors really care about the well being of their patients.Which makes me clearly consider Virinchi Hospitals as the best TB hospital in Hyderabad."
Amrita
"I am Sathish, I would like to elaborate my experience at Virinchi Hospital. My whole being completely got on tracks, because of the methods adopted at Virinchi Hospital. I am thankful to the love and care shown by the best TB Hospital in Hyderabad- Virinchi Hospital. "
Sathish
I am Girish, I underwent Bronchitis. I was pretty optimistic the moment I landed at Virinchi Hospital,the way they incorporate the general values of patience is what attracted me towards the hospital.I will rate the hospital 5 stars and claim it to be the Best lungs specialist hospital in Hyderabad .
Girish