Virinchi hospitals, best skin specialist hospital in hyderabad is Striving to provide excellence in skin care diagnostics and treatment.
"Award winning team of Medical and Surgical Dermatologists"
Services Offered

We offer a treatment for wide range of dermatological disorders.
Our Team of Dermatologists
Microdermabrasion System
Electrocautery Machine
Woods Lamp
Microdermabrasion System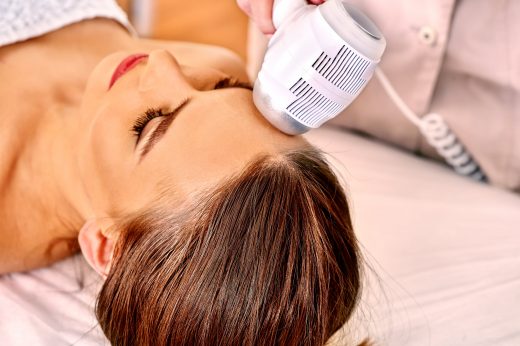 The device exfoliates and gently resurfaces the skin, promoting the formation of new, smoother, and clearer skin
Electrocautery Machine
Woods Lamp
Virinchi Hospitals – Best Skin Care Hospital in Hyderabad & Secunderabad
Best skin hospital in Hyderabad
Department of Dermatology & Trichology provides screening, diagnosis, management, patient education and follow-up treatment options for simple to complex dermatologic conditions and their associated complications with the help of medical, laser, photo and surgical options.
Best Skin Specialist in Hyderabad
Known as one of the best skin clinics and dermatology hospitals in Hyderabad, Virinchi offers precise management of acne, psoriasis, lupus, scleroderma, contact dermatitis, hair loss, environmental allergies, rashes, blistering skin diseases, pigment disorders, cutaneous lymphoma, rosacea and leg ulcers.
Best of our dermatologists, cosmetologists, immunologists and reconstructive plastic surgeons work collaboratively to provide a multidisciplinary comprehensive care for every type of skin condition.
Our famous skin specialists and trained trichologists work with gastroenterologists, endocrinologists, nutritionists, dieticians and general physicians to suitably and optimally supplement nutrition and other food consumption requirements for improving hair and skin health.
Dermatology services provided by best of our skin doctors is of highest quality using superior technology, equipment and facilities to address medical, surgical and aesthetic concerns of the patients. The procedures and treatments are tailored to meet the individual's specific needs in a comfortable and caring environment. Our dermatologists provide the most current therapies and treatments for conditions that affect the skin, hair and nails.
Skin Allergy Specialist in Hyderabad
Skin allergies triggered by hyperactive immune system is managed efficiently by our allergy specialists in association with immunologists and rheumatologists. Typically, the patient will be enquired for allergy triggers, then diagnostic evaluations followed by precise diagnosis and medical management of every allergic condition. Patients are educated sufficiently to self-manage the conditions while being away from a healthcare facility.
Best Dermatologist in Hyderabad for Skin Rashes
Skin rashes caused by infections from viral, bacterial and fungal agents, heat, immune system dysfunction and certain medications are precisely diagnosed by our expert dermatologists followed by medical management using antibiotics, antifungals, antivirals, antihistamines, corticosteroids, moisturisers and relevant support therapies.
Best Dermatologist in Hyderabad for Psoriasis
Our dermatologists proficiently address moderate to severe psoriasis conditions affecting the health and aesthetic status of nails, skin, and scalp. A multi-layered approach is employed using phototherapy, laser, topical or systemic medication and behavioural therapy for stress reduction to mellow down the manifestations and complications of psoriasis.
 Sub disciplines Practised
 General Dermatology
 Surgical Dermatology
 Paediatric Dermatology
 Dermatopathology
 Phototherapy
 Cosmetic Dermatology
Conditions Treated
Acne
Actinic Keratoses
Aging / Sun Damaged Skin
Alopecia Areata
Atopic Dermatitis / Eczema
Basal Cell Carcinoma
Calluses and Corns
Cellulitis
Common Conditions for Skin, Hair and Nails
Cysts
Dry Skin
Fungal Infections of the Skin
General Skin Care
Hair Loss
Hives
Impetigo
Ingrown Hairs
Keloid / Scars
Keratosis Pilaris
Lentigo / Age Spots
Lichen Planus
Lupus
Melanoma
Moles
Molluscum Contagiosum
Pityriasis Rosea
Poison Ivy
Psoriasis
Rashes
Rosacea
Scabies
Seborrheic Keratosis
Shingles (Herpes Zoster)
Skin Cancer
Skin Cancer Treatment – including Mohs' Micrographic Surgery
Skin Tags
Spider Veins
Squamous Cell Carcinoma
Tattoo Removal
Vascular Birthmarks
Vitiligo  / Skin Pigment Disorders
Warts
Infections
Treatments & Procedures
Laser Hair Removal
Laser Skin Treatments
Microdermabrasion
Chemical Peels
Photodynamic Therapy
Cool Sculpting
Eyelash Enhancements
Skin Cancer Treatment – including Mohs' Micrographic Surgery
General Skin Care
We are one of the best skin hospitals in Hyderabad, and we take our customer queries very seriously. To know more about the cost of treatment for the various procedures, please contact us at contact_us@virinchihospitals.com.


12000+
Surgeries Performed Till Date



I am Priya, based out of Bareilly, by profession I am financial consultant. I was having allergies. I was referred to one of the doctors of Virinchi Hospital. I was astonished to see the way they treat patients which is so special and unique.
Priya
I am Deepak, based out of Gwalior. I travelled to Hyderbad for my Nail diseases. Doctors and staff at Virinchi Hospital are one of the best in the domain of medical healthcare and undoubtedly, they set a pretty high mark for the people practicing in the domain of healthcare.
Deepak
I am Tanisha, based out of the colourful city of Hyderabad. I am overjoyed with the overall services I received at Virinchi Hospital. They are without any second doubt the best. Their team is best and ensure the best treatments.
Tanisha