Striving to provide excellence in skin care diagnostics and treatment.
"Award winning team of Medical and Surgical Dermatologists"
Services Offered

We offer a treatment for wide range of dermatological disorders.
Our Team of Dermatologists
Microdermabrasion System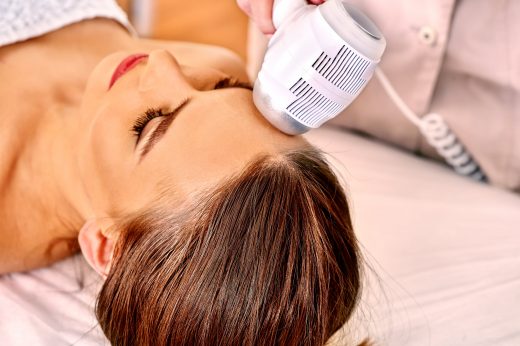 The device exfoliates and gently resurfaces the skin, promoting the formation of new, smoother, and clearer skin
Electrocautery Machine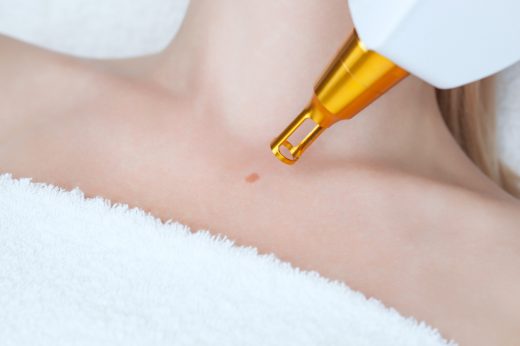 An apparatus for surgical dissection and hemostasis, using heat generated by a high-voltage, high-frequency
alternating current passed through an electrode
Woods Lamp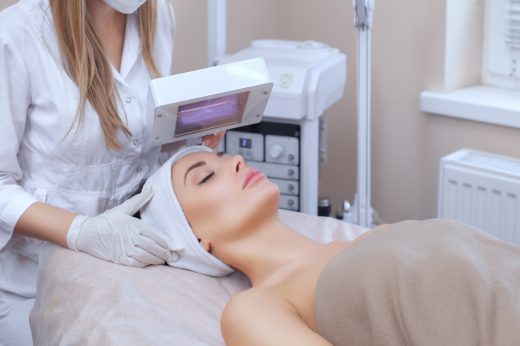 Allows doctor to examine skin or hair using ultraviolet (UV) light and aids in the clinical diagnosis of some cutaneous disorders
The Department of Dermatology at Virinchi Hospitals offers comprehensive diagnostic and treatment modalities for conditions that affect the skin, hair and nails. The department is well-equipped with the latest technologies and offers advanced treatments in medical, surgical and cosmetic dermatology for a wide range of skin conditions ranging from common skin problems, skin allergies to complex skin issues like skin cancer. We have an experienced team of expert dermatologists and surgeons who are committed to adopting new treatment methodologies and researching new treatment therapies for effectively diagnosing and treating all sorts of skin problems.
Paediatric Dermatology
We employ robust methods and technology to diagnose and treat a wide range of children skin conditions and ensure safety, efficacy and effectiveness of acne medications and skin problems caused by infectious diseases. Our dermatologists are specialized in treating:
Vascular malformations
Infant hemangiomas and
General dermatologic conditions
Cosmetic Dermatology
We offer cosmetic dermatology to fulfill individualized aesthetic needs of our patrons. Some of our unique offerings include:
Botox & Fillers

Wrinkles are usually created by the muscle activity and Botox is the preferred treatment for wrinkles in the frown lines and forehead. Fillers provide instant and better aesthetic look, and thus augment beauty. Fillers are the best treatment for facial lines, wrinkles and lip augmentation.

Sclerotherapy to treat superficial Spider leg veins
Phototherapy for age spots, brown pigmentation and broken blood vessels
Laser treatment for unwanted hair removal, small tattoos, age spots, acne scars, wrinkles, Rosacea and facial spider veins
Chemical Peels treatment for pigmentation, blemishes, pimples and aging control
Advanced radio-frequency treatment to remove warts, moles, skin tags and any abnormal growth on the skin
Specialized treatment for Acne, Acne marking and facial rejuvenation
CO2 laser therapy tumours, xanthelasma, warts, and acne scar resurfacing
Electrocautery, cryosurgery and radiosurgery for warts, tumours and moles
Microdermabrasion to treat scars and pigment related abnormalities
Skin polishing
Hair restoration and transplantation
Vitiligo treatment with medicines and surgery
Intralesional steroid for Lichen planus, keloids, alopecia areata
Iontophoresis, botox injections for palmoplantar hyperhidrosis
Chemical peeling (salicylic and glycolic peels) & CO2 laser for pigmentation of face and acne scars
Nail splinting and removal for ingrowing nail and dystrophic nails
We are one of the best skin hospitals in Hyderabad, and we take our customer queries very seriously. To know more about the cost of treatment for the various procedures, please contact us at contact_us@virinchihospitals.com.


12000+
Surgeries Performed Till Date



I am Priya, based out of Bareilly, by profession I am financial consultant. I was having allergies. I was referred to one of the doctors of Virinchi Hospital. I was astonished to see the way they treat patients which is so special and unique.
Priya
I am Deepak, based out of Gwalior. I travelled to Hyderbad for my Nail diseases. Doctors and staff at Virinchi Hospital are one of the best in the domain of medical healthcare and undoubtedly, they set a pretty high mark for the people practicing in the domain of healthcare.
Deepak
I am Tanisha, based out of the colourful city of Hyderabad. I am overjoyed with the overall services I received at Virinchi Hospital. They are without any second doubt the best. Their team is best and ensure the best treatments.
Tanisha