Emergency care 24 hours a day, 7 days a week, 365 days a year
Our Team of Emergency Care Doctors
Cardiac Monitor
Portable Ventilator
Defibrillator
Ventilator
Hemodynamic Monitor
Ultrasound System
Cardiac Monitor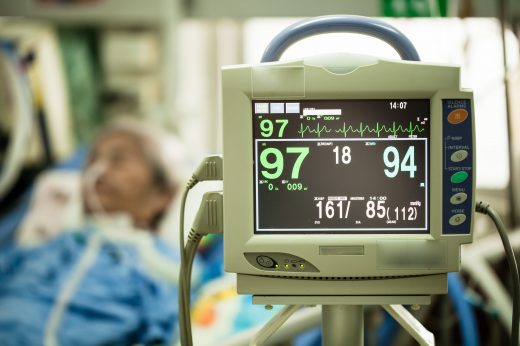 The cardiac monitor is a device that shows the electrical and pressure waveforms of the cardiovascular system for measurement
and treatment.
Portable Ventilator
Defibrillator
Ventilator
Hemodynamic Monitor
Ultrasound System
Department of Emergency & Trauma Services
Emergency Department at Virinchi Hospitals is a level-1 trauma centre, which is well-equipped to handle medical, surgical, trauma and toxicological emergencies. This is one of the best emergency departments in the twin cities. Quick responsive emergency care is offered to save lives.
Fastest Emergency Response
According to WHO the deaths that occur outside hospitals can be avoided if fastest emergency response is offered to the victims.
Facilities
ER facility is co-located with Cardiology Lab, Neurology Lab, and Radiology departments that have robust & sophisticated equipment like 3T MRI, Spectral CT, ECG, 2D-ECHO, and HOLTER. In addition, Emergency department has a negative pressure room to isolate patients for controlling infectious diseases.
World-class operation theatres, smart intensive care units & lab facilities
All the 11 operation theatres are large and well equipped with 1, 60,000 Lux of Lights, multi-axis surgical tables together with laminar flow with HEPA air filters for infection control.
The unique ICU complex comprising 100 critical care beds on one exclusive floor with state-of-the-art infection control barriers, physical separations is well equipped with personnel and material flow controls.
All the ICU monitors are integrated digitally for remote / mobile access while dedicated CCTV cameras monitor each patient individually.
Round-the-clock Emergency Services
International Triage System: Advanced resuscitation room is available to resuscitate critically ill patients based on their clinical needs. Qualified, experienced and trained emergency physicians handle emergency & trauma patients. In addition, qualified and ACLS trained nurses, qualified intensivists, emergency personnel and emergency medicine trauma technicians take care of patients.
Well-equipped Ambulances, transportation & accessibility is the key to saving lives
fastest emergency response with quick action team anywhere in the city and its outskirts
The ambulances at Virinchi Hospitals are like mobile ICU's with advanced cardiac life support encompassing facilities like ventilator, O2 supply, all emergency medications, infusion pump, vitals monitoring devices, defibrillators and resuscitation cart along with trained emergency and trauma technicians.
The ambulances are strategically placed within 20 km radius of the hospital to reach the incident spot in about ten minutes from the time of call.
We are one of the best hospitals for emergency in Hyderabad, and we take our customer queries very seriously. To know more about the cost of treatment for the various procedures, please contact us at
contact_us@virinchihospitals.com
.


12000+
Surgeries Performed Till Date



The pain factor in my body went down at least 80 percent post treatment. I can now have the best sleep ever in over so many years. Thousand thanks to the emergency services of Virinchi Hospital.
Nirmal
The first two weeks of treatment my was a bit painful and dis-comfortable, post my treatment received at Virinchi Hospital.But now I have recovered exceptional.
Narasima
I am happy to report that I am about to enter third round of treatment at Virinchi Hospital. I had no experience of pains and I am at complete ease and will be soon headed back to my normal life pretty soon.
Tanveer