We've invested in groundbreaking services to deliver outstanding, comprehensive Cardiothoracic and vascular surgery in Hyderabad
"Award winning team of Medical and Cardiothoracic Surgeons"
Our Team of Cardiothoracic Surgeons
Chief Cardiothoracic &
Vascular Surgeon
MBBS, MS(Gen Surg), MCh (CTVS)(SCTIMST)
Consultant Cardiothoracic Surgeon
MBBS,  DNB(Gen Surgery), 
 MCh(CT Surgery)(NIMS)
Heart Lung Machine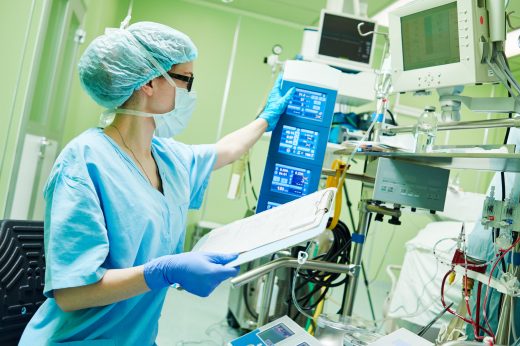 Cardiopulmonary bypass (CPB) is a technique that temporarily takes over the function of the heart and lungs during surgery,
maintaining the circulation of blood and the oxygen content of the patient's body
Extracorporeal Membrane Oxygenation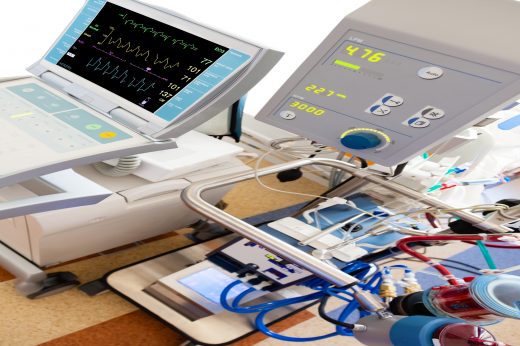 ECMO is the technology in which the patient's lungs or heart or both are artificially supported temporarily in a condition of severe respiratory failure till the organ recover to function optimally
Intra Vascular Ultrasound & Fractional Flow Reserve
(IVUS+FFR)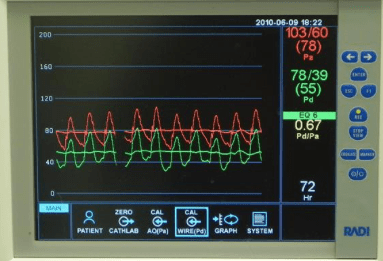 Intra Vascular Ultrasound and Fractional Flow Reserve (IVUS+FFR)
Transesophageal Echocardiography (TEE)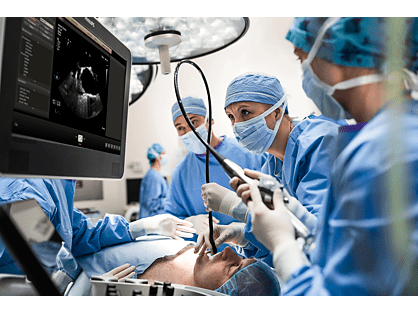 TEE uses sound waves to make pictures of heart's muscle and chambers, valves and outer lining (pericardium),
as well as the blood vessels that connect to your heart.
Video-Assisted Thoracoscopic Surgery (VATS)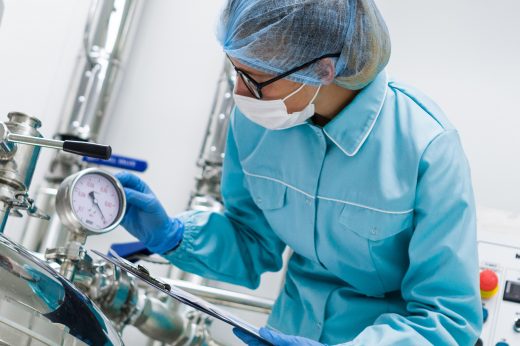 VATS is minimally invasive thoracic surgery that does not use a formal thoracotomy incision. VATS provides adequate visualization despite limited access to the thorax, allowing the procedure to be performed in a state of debilitation and for patients who havemarginal pulmonary reserve.The advantages are less pain, better recovery and also there have been reports of better immunological response after surgery.
The scar are very small and hence not seen once they heal and this is also cosmetically better.
Virinchi Hospitals- Cardiothoracic and vascular surgery hospital in Hyderabad
Virinchi Hospitals' Department of Cardiothoracic & Vascular Surgery has evolved over the past few years to become one of the best Cardiothoracic & Vascular surgery hospitals in Hyderabad, offering entire range of efficient services that surgically treat conditions affecting Heart, Lung, Oesophagus, Diaphragm and Great Vessels.
Our doctors are considered as the best Cardiothoracic surgeons and Vascular surgeons in Hyderabad who work round the clock to meet emergencies such as Heart bypass surgery (Coronary Artery Bypass Graft / CABG Surgery), Heart valve surgery & and pulmonary embolism. In case of CABG treatment, our Cardiac surgeons are specialists in minimising the incidence of postoperative complications affecting neurological, renal and respiratory functions.
The department is fortified with best of the experienced and board certified cardiovascular surgeons working in collaboration with multidisciplinary specialists for precise diagnosis, treatment and postoperative care. Our specialists top the list of famous and best Heart surgeons or CT Surgeons in Hyderabad and are known for providing personalised and most suitable CT surgery solutions for both adult and paediatric patients who need either open or minimally invasive procedures.
Cardiovascular Care
A comprehensive approach is taken for cardiovascular care of the patients. The treatment plan is carefully made so that the best possible results can be achieved. There is excellent coordination between the cardiologists and the surgeons and what is best for the patient is what is offered to him/her. Nothing is done in an arbitrary fashion nor for the sake of business. Patient comes first.
There is a lot of stress on preventive cardiology in the advise given at discharge and also in the arrangement of screening and advisory heart camps that are regularly conducted by the hospital at various places.
Pulmonology and Thoracic Surgery
There are many patients with thoracic diseases and the team of Pulmonologists and Thoracic surgeons give the most comprehensive care. This is one of the few centres in the city where you would find the level of expertise and coordination in this field and hence this is going to be one of the centre of excellence in the field in the state.
Supportive services
Early recovery of the patient will occur because of good postoperative care. The ICU system at Virinchi Hospitals is based on active surveillance and quick reactions hence leading to very few life threatening problems. There strict protocols and also there is continuous education and training process that takes place. This moulds the staff into the "best of the best" in intensive care.
Good physiotherapy leads to early recovery and less pain. This is started in the immediate postoperative period and carries on till the discharge of the patient from the hospital. The patients are taught to continue some of the exercises when they go home and hence they come back for review in a healthier state.
Correct nutrition is good nutrition. We have a dedicated team of nutritionists who advise the patient on their diet and also supervise the dietary needs in the early postoperative period. In the postoperative period, the patients cannot eat very well hence the diet has to be different. After discharge, the diet stresses on early recovery as well as avoiding side effects and also is an important tool in secondary prevention of the disease process.
Blood bank and laboratory services
The Virinchi Hospitals has the state of the art blood bank and is able to supply blood and blood components required for this specialty. The laboratory services has the latest automated laboratory analysers and very good pathologists and biochemists. The Radiology department has high end CT scan, MRI scan and ultrasounds and gives round the clock services in performing scans such as angiograms, 3D reconstruction images , cardiac MR and others. This is essential for getting an early diagnosis so that we can give early treatment.
Guest relationship
There is a continuous method of interaction between the patient/ relatives and the administration. Executives will be helpful in solving the problems of the patients including seemingly small practical difficulties. This makes life less harder and eases out many small problems that would be left unattended in many other medical institutions.
Services offered
List of Cardiothoracic and Vascular Surgery Services Offered
Coronary Artery Bypass Grafting (CABG)
Off-pump Coronary Artery Bypass Grafting – Beating Heart Technique
Bypass for Aortoiliac Occlusive Disease
Minimally Invasive Surgery
Paediatric Cardiovascular Surgery
Endarterectomy or Carotid Artery Surgery
Trans Aortic Valve Replacement (TAVR)
Endovascular Aneurysm Repair (EVAR)
Complex Thoracic Aortic Aneurysm Surgery
Cardiomyoplasty
Conscious Coronary Artery Bypass Surgery (CON-CAB)
Hybrid Endovascular Aortic Arch Reconstruction
Valvular surgery
Aortic Valve Surgery
Mitral Valve Repair
Arrhythmia Surgery
Congenital Heart Surgery – Adult & Paediatric
Extracorporeal Membrane Oxygenation (ECMO)
Ventricular Assist Device (VAD)
Transmyocardial Revascularization (TMR)
Tumour removal
Treatment for hypertrophic cardiomyopathy
Left ventricular remodelling
Video Assisted
Thoracic Surgery (VATS) or Thoracoscopy
Thoracotomy
Lobectomy of Lung
Lung Transplantation
Surgery for Lung Cancer Conditions or Lung Tumours
Lung volume reduction surgery
Percutaneous or Laser Atherectomy
Mesenteric Artery Bypass Stenting
Coronary artery surgery
Myocardial revascularisation as well as treatment of complications of heart attacks is the main work that is done. Minimal access cardiac surgery is performed when indicated and if the patient is stable. Patients will have quicker recovery and less pain or bleeding. We use arterial grafts usually to give long term results. Vein grafts are used only as a secondary choice.
Valve repair and replacement
Minimal access surgery is an excellent way to repair or replace the diseased heart valves. This is an usual feature with our unit. In case the patient has atrial fibrillation, we offer surgical ablation of atrial fibrillation to enable better outcomes and reduction in postoperative medications
VATS
Standard thoracic surgery is being replaced by video assisted thoracic surgery here. The pulmonologists are very efficient in interventional pulmonology and if the patient needs thoracic surgical intervention, then he/she can be subjected to VATS. This gives a fast recovery and even has immunological advantages. It has replaced the long incisions of the previous schools of surgery.
Heart and Lung transplant
The hospital has dedicated ICU for transplant surgery and is enrolled with the government for the services. The transplant team comprises of surgeon, anaesthesiologists, cardiologists and pulmonologists.
Pediatric cardiac surgery
The department has dedicated ICU for pediatric cardiac surgery and all the equipment that is required. In pediatric cardiac surgery, the outcomes depend much in good postoperative care. This is the reason for employing trained and efficient staff for the service.
We are one of the best cardiothoracic hospitals in Hyderabad, and we take our customer queries very seriously. To know more about the cost of treatment for the various procedures, please contact us at contact_us@virinchihospitals.com.


12000+
Surgeries Performed Till Date



My name is Satish, I am very impressed with the overall experience I had at Virinchi Hospital. My first contact with the Doctor, completely blown me away by how helpful and kind a doctor can be.
Satish
I am Neeta, based out of central Mumbai. I travelled all the way to Hyderabad for my hear valve problem and words can't state how happy and satisfied I am with the overall treatment.
Neeta
I am Melisa, located in Hyderabad. I am happy with the services received at the Virinchi hospital, doctors there went extra mile to ensure quick recovery.
Melisa