One–on–one talk with the best nutritionists in hyderabad provide an opportunity to discuss your needs and establish a nutritional plan personalized for you.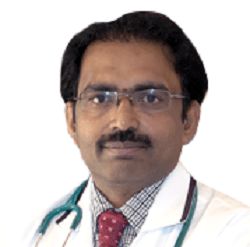 Sr. Consultant – Anaesthesia &
Interventional Pain Specialist

MBBS, DA,DNB
(Anaesthesia), FIPM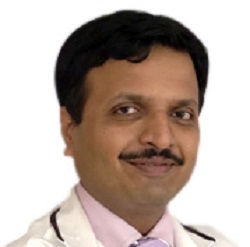 Sr. Consultant – Anaesthesia
Interventional Pain Specialist

MBBS,MD
(Anaesthesia), FIPM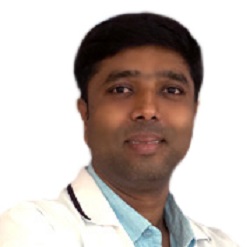 Sr. Consultant – Anaesthesia &
Pain Specialist
MBBS, MD (Anaesthesiology)
Virinchi Hospital – Famous for Best Dieticians and Nutritionists in Hyderabad
The Department of Nutrition at Virinchi Hospitals provides nutrition services to both outpatients and inpatients while following best practices in clinical nutrition for all age groups of patients suffering from various medical conditions. The department also focuses on educating communities, patients, aspiring dietitians and healthcare providers on healthy dietary practices, customised dietary solutions and improved life style choices including necessary physical activities that should ideally accompany the recommended nutrition regimen.
Personalised Diet Management
The department is enriched with highly qualified best nutritionists and registered dieticians who constantly monitor the nutritional needs of the patients and work with concerned doctors to customise evidence based nutrition for quicker recovery from moderately severe to life threatening conditions such as metabolic disorders, cardiovascular conditions, inflammation, infections, full thickness burns, trauma, amputations and major surgical interventions. This coordinated approach of dieticians and attending physicians benefit the patients with best combination of medical management and optimal nutrition to overcome the ailment much faster than when employed independently at different time points.
Best dietician in Hyderabad for weight gain or weigh loss
In addition to this, our best nutritionists and dieticians in Hyderabad, also help simpler but complicated objectives such as weight loss or weight gain through methodical approaches involving a combination of dietary suggestions, modifications and necessary lifestyle changes. The outcomes of our approach have been helpful to our customers and resulted in successful outcomes with expected weight gain or loss. In case, the excess weight is accompanied with other health complications the dietician may recommend medications, usage of vagal nerve stimulators or surgical interventions in consultation with gastroenterologists, metabolic/bariatric surgeons, endocrinologists, neurologists and psychologists.
Also, our nutritionists and dieticians frequently organise outreach events and health awareness camps to educate the community with management of specific dietary needs in many different areas, including cardiac care, diabetes and childhood/adult obesity.
Ultimately, our goal is to deliver most efficient and cost effective nutrition management while implementing best practices in evidence based clinical nutrition, education and counselling.
We have Best Nutritionists for weight loss in Hyderabad, and we take our customer queries very seriously. To know more about the cost of treatment for the various procedures, please contact us at contact_us@virinchihospitals.com.


12000+
Surgeries Performed Till Date



I am Nitya, I had some problem with my abdomen, I knew something was definitely not right with me. I decided to give Virinchi Hospital a try and I am happy that I took their assistance .As I am completely relieved of the pain.
Nitya
I am Sapna, I want to narrate the happy experience at Virinchi Hospital. Needless to say, I was unable to get a good night sleep because of consistent pain. That when I decided to get in touch with the doctor at Virinchi Hospital and was instantly attracted by his kind-hearted personality and friendly nature.
Sapna
I am Tasha, a little about me, I am coder by profession "When I first started to see my doctor at Virinchi Hospital some years back. I would walk out the door after my consultation and would instantly feel better, but the best part is as I look back, I have considerably improved over time! Thanks, Virinchi Hospital.
Tasha