Providing a complete range of specialized orthopaedic care to get you back in motion, offering leading-edge care for arthritis.
"Award winning team of Medical and Surgical Orthopedic Surgeons"
Services Offered

We offer a treatment for wide range of orthopedical disorders.
Our Team of Orthopedic Surgeons
Arthroscopy System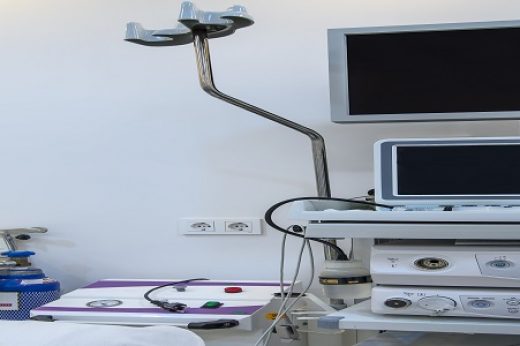 Arthroscopy System: Advanced ultra high definition Arthroscopy System with inbuilt recording, shaver system, arthroscopy pump,
LED lightning and RF ablation; And it is used for performing arthroscopy which is minimally invasive alternative to standard open
surgical techniques and the most commonly performed orthopedic surgical procedure
Ortho Drills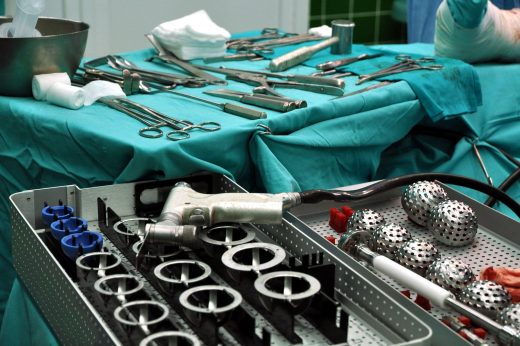 Bone Drill is an electrically operated device, which is used by surgeons to drill holes through the bones to fix implants during
orthopaedic surgeries
Dexa (Dual Energy X-Ray Absorptiomrtry) Scanner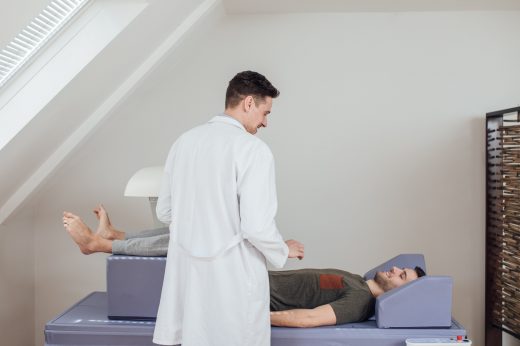 Bone density test is performed using DEXA scanner, which measures whether you have normal or low levels (osteopenia) of
bone density leading to osteoporosis
At Virinchi Hospitals, The Centre for Joint Replacement, Arthroscopy & Sports Medicine  is one of the best orthopedic hospital in Hyderabad, that provides the advanced Orthopaedic care nationally. We offer precise diagnosis and treatment for all the disorders affecting the musculoskeletal system including joints, bones, tendons, ligaments, muscles and nerves. Care is offered across multiple disciplines including Joint Reconstruction and Replacement, Arthroscopy and Sports Medicine, Joint Preservation Surgery and Orthobiologics, and complex trauma care. The centre is staffed by orthopaedic surgeons, radiologists and plastic surgeons, with dedicated teams for upper & lower limbs. The surgeons at Virinchi Hospitals which is an famous orthopedic hospitals in Hyderabad, are well trained in all upper and lower limb procedures with vast national and international experience. Paediatric orthopaedic care, orthopaedic tumours and spine surgeries are dealt by the relevant specialists. The Team is backed by well-trained physiotherapists, physicians, cardiologists, intensivists, neurosurgeons and nephrologists. 
Our hospital offers the computer navigated joint replacements, advanced sports medicine and arthroscopy procedures; joint preservation, cartilage regeneration and mesenchymal stem cells procedures; complex trauma and limb reconstruction procedures and hence is known as best ortho hospital in Hyderabad.
The centre is staffed round the clock in emergencies, with the emergency team working quickly, promoting the concept of The Golden Hour and The Silver Day!
State-of-the-art imaging is available 24 hours including a 3T silent MRI with cartilage mapping, advanced 128 slice CT scan with 3D reconstruction, Bone Densitometry testing and digital X-rays with PACS technology.
Key Services Offered
Knee

Partial Knee Replacement
Total Knee Replacement

High Flex and Small Incision
Gender and Asian Specific
High Performance Knee
Patient Specific and Pre Plan Instruments
Computer Assisted Surgery
Ambulatory and Short Stay Knee Replacement

Revision Knee Replacement

Hip

Cemented Total Hip
Un-cemented Total Hip
Ceramic and Highly Cross Linked bearing surfaces
Revision Hip Replacement

Shoulder

Resurfacing
Hemiarthroplasty
Total Shoulder Replacement
Reverse Shoulder

Total Elbow Replacement
Total Ankle Replacement
 Arthroscopy (Keyhole) Surgery
Knee

Meniscectomy
ACL reconstruction including All Inside Repair
PCL/MCL and Multi-ligamentous Reconstruction
Cartilage Regeneration

Shoulder

Bankarts and Shoulder Stabilization
Rotator Cuff Repair
LATARJET Procedure

Hip, Elbow, and Ankle Arthroscopy
 Joint Preservation Surgery
High Tibial and Distal Femoral  Osteotomy
Osteochondral Allografts Transports Surgery (OATS)
Mesenchymal Stem  Cell Procedures with BMAC, PRP, and Autologous Cartilage Implantation(ACI)
Fractures
All Fracture Management with Latest Technology
Proximal Femoral Nails with Helical Blade Screws
Locking Plates
Limb Reconstruction with Ilizarov Technology
Pelvic and Acetabular Reconstruction
Shoulder and Acetabular Reconstruction
Shoulder and Elbow Fractures
Shoulder and Hip Hemiarthroplasty
Day-care procedures
Carpal Tunnel
Dequervains
Trigger finger
Tennis elbow release
Hallux Valgus and Bunions
Arthroscopy Knee and Shoulder
Wrist K Wiring
Finger K Wiring
Specific Clinics
Fracture Clinic
Arthritis clinic
Signature 'One Life One Joint" Clinic
Sports Medicine Clinic
Pain Management
Back Pain Clinic
 Spinal Surgery
Disc surgery
Micro surgery for disc
Fixation systems for fractures
Surgery for correction of spinal deformities
Surgery for spinal tuberculosis
Endoscopic spine surgery
Arthritis Care
Osteoarthritis
Rheumatoid arthritis
Infective arthritis
Traumatic arthritis
Paediatric Orthopaedics
Osteotomies- Knock knees and bowlegs
CTEV
Hip Dysplasia
Fracture Management with Flexible Nails
General Orthopaedic Care
Fracture care and trauma
Hand surgery
Shoulder surgery
Microvascular procedures, such as nerve repair and nerve and muscle grafts
Foot and ankle injuries
Sports injuries
Limb deformity
Tumor surgery for bone cancers (osteosarcoma, Ewing's sarcoma and chondrosarcoma) and soft tissue sarcomas such as rhabdomyosarcoma).
Technology
Arthroscopic Technology – High Definition Arthroscopic Equipment and image management systems for Key Hole Surgery
Fluoroscopy Guided Fracture Fixation equipment in accordance with AO/OTA Standards
Computer Navigation in Joint Replacement
Space Suits for Joint Replacement
Sports Medicine
Sports Medicine is the branch of medicine that deals with the promotion of health and fitness by exercises, scientific fitness assessment, study and understanding of sports performance. Sports medicine speciality at Virinchi Hospitals deals with sports injuries prevention and treatment, exercise modalities for health & fitness and experts recommendation for nutrition, fitness, training and health.
The Department of Orthopaedic Surgery and Sports Medicine at Virinchi Hospitals provides medical care and treatment to professional and recreational athletes of all ages. We are known as the best knee replacement hospital in Hyderabad as we have the experienced and trained team of experts that offer care for athletic injuries of the muscles, ligaments, joints, cartilage, bones with a special emphasis on hand, elbow, shoulder, foot, ankle and hip conditions.
We ensure that our patients receive the care that allows them to reach to their desired state of health and performance. We offer post-treatment care in coordination with rehabilitation staff to ensure that our patients remain healthy and fit and get back to their optimal level of athletic performance.
Services
Fitness Evaluations
Fitness Tips
Fitness Nutrition
Sports Pain & Injuries
Sports Injury Prevention
Sports Injuries Treatment
Strength Training
Flexibility & Stretching
We are one of the best knee replacement hospitals in Hyderabad, and we take our customer queries very seriously. To know more about the cost of treatment for the various procedures, please contact us at
contact_us@virinchihospitals.com
.


12000+
Surgeries Performed Till Date



"From the time I got to Virinchi Hospital to the time I left, the care and utmost attention received from the staff team of Vrinchi Hospital was excellent. Let me elaborate, due to the excellent care that the ICU/CCU staff provided, that they turned the entire image of hospitals upside down".
Vamsi Gudimetla
Please allow me to admit, I am not from a stable financially background. But my surgeon was amazing and did an excellent job in treating my tissue and ligament injury.
Anei Serto
The time with Virinchi Hospital was amazing. I recovered pretty quickly and all of it was the result of the care I received from the nursing staff in orthopaedic section.
Shruthi
My grandmother underwent total knee replacement. It went all smooth and the doctor was very considerate and explained everything. The service provided by nurses was also very good. Doctor used to visit twice a day to check the patient. Post operative follow ups were done well and the healing was good. I highly recommend Virinchi Hospital.
Chandrika