Trust Virinchi Hospitals for Cardiac Care expertise with team of best cardiologists in Hyderabad.
As one of the Best Hospital for Heart Problems in Hyderabad, we have been successfully treating:
"Award winning team of Medical
and Surgical Cardiologists"
Services Offered

We offer a treatment for wide range of cardiological disorders.
Invasive Tests and Procedures
Our Team of Cardiologists
Sr. Cardiologist, Director – Cath Lab
MD, DM(cardiology), FACC, FESC

Sr.Interventional Cardiologist
M.D., M.S.I.C.P., Ph.D., F.S.C.A.I. (USA)
2D/ 3D Echo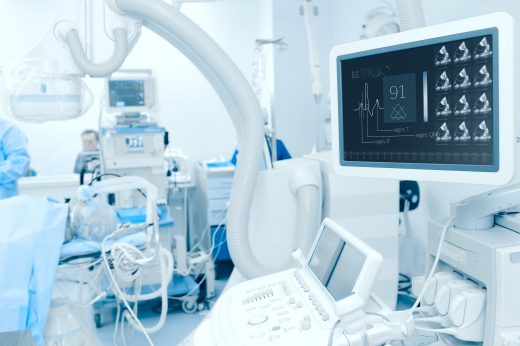 Echocardiography is the major noninvasive diagnostic tool for real-time imaging of cardiac structure and function. 2D/3D ECHO uses a matrix array ultrasound probe and processing system. This enables detailed anatomical assessment of cardiac pathology, particularly valvular defects and cardiomyopathies.
Tread Mill Test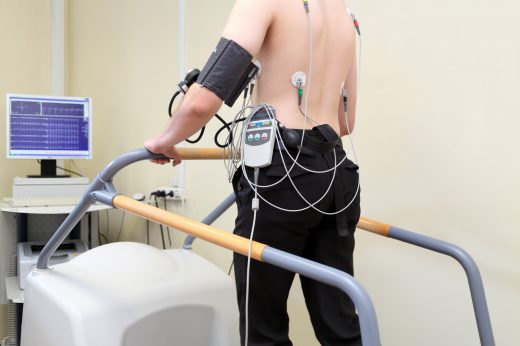 The stress test gives information about heart during physical activity and determine whether the patient is suffering from ischemic heart condition and for determining a patient's condition after he/she has suffered a heart attack. As one of the renowned cardiac hospitals in Hyderabad, we are determined to test all the functionalities of your heart.
TREAD MILL TEST IS GENERALLY ADVISED TO
Electrocardiogram
We are the leading heart specialist hospital in Hyderabad because we use the latest technologies to the diagnosis process. 
Intra Aortic Balloon Pump
Virinchi Hospitals -Heart Specialist Hospitals in Hyderabad
Virinchi Hospitals is known as one of the best cardiology hospitals in Hyderabad for its outstanding capabilities in treating each and every cardiovascular disease and disorder known to date.
Our cardiology services cover the entire spectrum of care, from early detection to prevention and treatment using advanced interventions, evidence based medications and rehabilitation programs including methodical guidance on lifestyle modifications and necessary dietary modifications. Pathway driven practises are delivered for routine to critical procedures throughout the care continuum in order to be identified as the best heart hospitals in Hyderabad following best standards.
The cardio vascular care unit is equipped with advanced infrastructure and well qualified staff to conduct precise diagnosis to minimally invasive surgical procedures with stringent protocol driven procedures and vastly experienced associates.
Our cardiologists are considered as the top cardiologists in Hyderabad, who work in alliance with a multidisciplinary team of specialists from cardiothoracic, critical care, anaesthesia, nephrology and pulmonology departments for improved treatment outcomes. And the novel procedures and practice guidelines are discussed with best cardiologists in Telangana and other cardiovascular specialists from across the globe through continuous medical education programs for suitable clinical implementation.
In addition, Virinchi Hospitals has been taking necessary measures to become the best cardiac hospital in Hyderabad while promoting preventive cardiovascular care through its affordable campaigns and promotional events for individuals who are at risk for heart diseases, heart disorders and other ailments that can influence cardiovascular health.
With an ambitious intent to emerge as the Top cardiology hospital in Hyderabad, Virinchi has been fortifying itself with best of the heart specialists, advanced equipment for interventions and investigations, collaborations with national and international organisations to develop and apply best of the evidence imbued methods for safest and efficient clinical practice.
Every heart emergency and life threatening conditions like heart attack, sudden cardiac arrest and severe heart pain (angina) are treated immediately by our best cardiologists, best cardiac surgeons and intensivists at the earliest time possible for quick recovery and avoidance of subsequent incidents and complications. Best of our heart specialists, nurses and support staff have been delivering remarkable care and services towards most complex and high risk cardiovascular conditions that are typically risky and challenging. The standard of care being offered has been outstanding and matches the global standards of super speciality heart care.
Virinchi Hospitals also provides counselling and rehabilitation facilities to the affected individuals in the areas of stress management, healthy and addiction free living. With careful monitoring and continuous guidance these initiatives have been benefitting our patients positively to live healthier and stress free life.
Collaborative Care
Patient-centric and individualized care is offered to each patient by an integrated, multidisciplinary team of physicians including cardiothoracic surgeons, cardiologists, trained nurses, physiotherapists, physician assistants and dieticians. Your heart health condition is discussed in a coordinated manner among all the specialists who work comprehensively to evaluate and treat you.
Emergency Heart Care
Emergency Heart care program is set in place quite expeditiously to ensure swift responsive emergency care to heart attack patients. Emergency Heart Care program ensures the provision of emergency care to all the patients within the first few minutes, which is quite important. To make the emergency care possible in a quick span of time, emergency physician, emergency trained nurses, cardiologists, Cath lab specialists, emergency technicians, radiologists and cardiothoracic work collaboratively at Virinchi Hospitals, and thus it is known as the best hospital for heart problems in Hyderabad.
Cardiothoracic Surgery
Virinchi Hospitals, is touted as the best heart specialist hospital in Hyderabad. It actually lies exactly between the older and newer area of Hyderabad. Interestingly, there is direct approach from the International Airport especially if one passes Shamshabad and takes the PVNR highway. Virinchi Hospitals, often considered one of the best heart hospital in Hyderabad, is just a kilometer away from the exit of the highway. The hospital was built at this location because of easy access for patients living in the old city as well as for those living in the newer areas. The access to the PVNR highway makes it easy for patients to reach from the airport directly. There are numerous hotels and lodges near around the hospital so that it is not difficult for the relatives of patients who are from out of station to find place to stay. There is no dearth of any eating places near the hospital and a wide variety of cuisines are available.
Virinchi Hospitals, popularly known as the best heart specialist hospital in Hyderabad has the state of the art laboratory services and operation theatre and ICU setup. There are eight ICUs depending on the nature of specialised care required. The operation theatres have the latest equipment and minimal access setup to enable the surgeons to fulfil their surgical potentials. Despite all this, the hospital is not costly compared to the hospitals in the city. As one of the best cardiac hospitals in Hyderabad, we are very much keen to update our infrastructure & technology to serve our patients in the most reliable manner.
Cardiovascular Care
Being one of the most trusted cardiac hospitals in Hyderabad, the staff at Virinchi Hospitals takes a comprehensive approach is taken for cardiovascular care of the patients. The treatment plan is carefully made so that the best possible results can be achieved. There is excellent coordination between the cardiologists and the surgeons and what is best for the patient is what is offered to him/her. Nothing is done in an arbitrary fashion nor for the sake of business. Patient comes first.
There is a lot of stress on preventive cardiology in the advise given at discharge and also in the arrangement of screening and advisory heart camps that are regularly conducted by the hospital at various places.
Pulmonology and Thoracic Surgery
There are many patients with thoracic diseases and the team of Pulmonologists and Thoracic surgeons give the most comprehensive care. This is one of the few heart hospitals in Hyderabad where you would find the level of expertise and coordination in this field and hence this is going to be one of the centres of excellence in the field in the state.
Supportive Services
Early recovery of the patient will occur because of good postoperative care. The ICU system at Virinchi Hospitals is based on active surveillance and quick reactions hence leading to very few life threatening problems. There strict protocols and also there is continuous education and training process that takes place. This moulds the staff into the "best of the best" in intensive care.
Good physiotherapy leads to early recovery and less pain. This is started in the immediate postoperative period and carries on till the discharge of the patient from the hospital. The patients are taught to continue some of the exercises when they go home and hence they come back for review in a healthier state.
Correct nutrition is good nutrition. We have a dedicated team of nutritionists who advise the patient on their diet and also supervise the dietary needs in the early postoperative period. In the postoperative period, the patients cannot eat very well hence the diet has to be different. After discharge, the diet stresses on early recovery as well as avoiding side effects and also is an important tool in secondary prevention of the disease process.
Blood Bank and Laboratory Services
As one of the top cardiac hospitals in Hyderabad, Virinchi Hospitals has the state of the art blood bank and is able to supply blood and blood components required for this specialty. The laboratory services has the latest automated laboratory analysers and very good pathologists and biochemists. The Radiology department has high end CT scan, MRI scan and ultrasounds and gives round the clock services in performing scans such as angiograms, 3D reconstruction images , cardiac MR and others. This is essential for getting an early diagnosis so that we can give early treatment. With the latest in infrastructure, Virinchi Hospitals is often considered one of the best hospital for heart problems in Hyderabad.
Guest Relationship
As one of the most reputed heart specialist hospitals in Hyderabad, there is a continuous method of interaction between the patient/ relatives and the administration. Executives will be helpful in solving the problems of the patients including seemingly small practical difficulties. This makes life less harder and eases out many small problems that would be left unattended in many other medical institutions.
Virinchi Hospitals, is termed as the best heart hospitals in Hyderabad, and we take our customer queries very seriously. To know more about the cost of treatment for the various procedures, please contact us at contact_us@virinchihospitals.com.


12000+
Surgeries Performed Till Date



My experience at Virichi Hospital was amazing. The physicians, nurses and staff were available 24*7 providing care and compassion. 10/10 I would rate Virinchi Hospitals as one of the top heart specialist hospitals in Hyderabad.
Nirmala Joseph
I am Amrish, I was admitted to Virinchi Hospital for Coronary Bypass surgery. Their undivided attention to ensuring my well-being was pretty exceptional for my quick recovery. My friend wasn't wrong when he recommended Virinchi Hospitals for me as the best hospital for heart problems in Hyderabad.
Amrish
My life got in mess due to heart issues, but after getting treated from Virinchi Hospital, days and nights became quite easier because of the wonderful care and attention received from doctors and other staffs
Tanveer Raj
I recommend Dr Ashish Nema. He is well experienced, very interactive and listens to all the problems and gives exact suggestion that is understood by the patient. I'm 55+ and still happy to consult him again.
Jayanthi P