Providing the best of treatment for both operative and nonoperative management of disorders that affect the central and peripheral nervous systems.
"Award winning team of Medical and Surgical Neurologists"
Services Offered

We offer a treatment for wide range of Neurological disorders.
Conditions We Treat and Services offered
Neuro-Rehabilitation Services
Consultant- Interventional Neurologist & Stroke Specialist
MBBS, MD, DNB (Neuro), FINS, FINR
Consultant Neurologist , Special interest in Epilepsy , Headache
MBBS MD (Internal Medicine), DM Neurology (NIMS)
Electroencephalography (Eeg)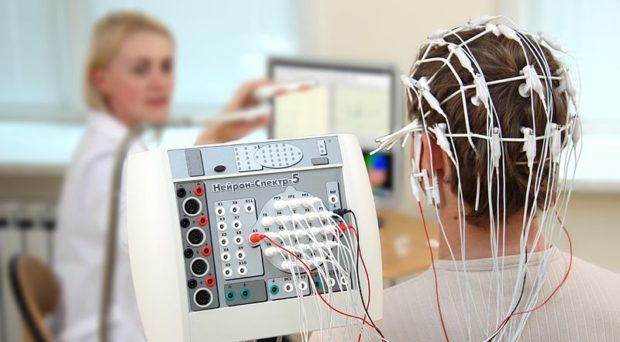 Effective instrument for extracting information about the severity of brain injury and the method of excellence to
detect the occurrence of epileptic seizures.
Trans Cranial Doppler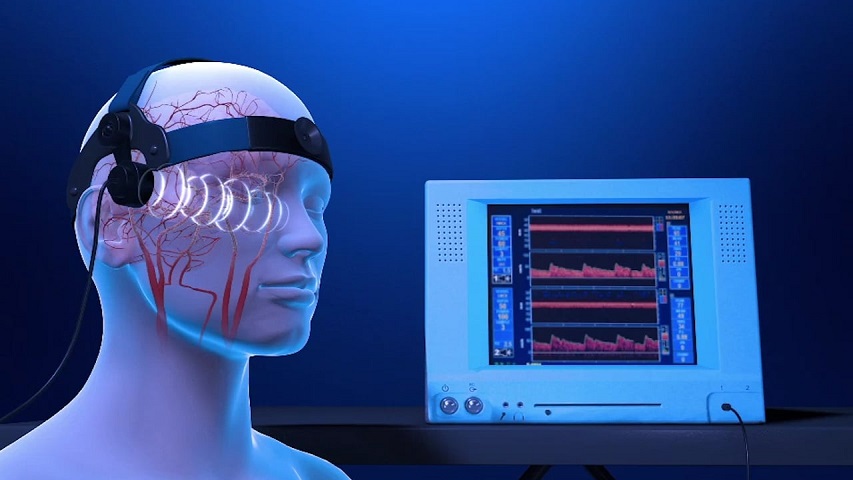 Allow for non-invasive assessment of blood flow velocities in the basal cerebral arteries
Electroneuromyography (Enmg)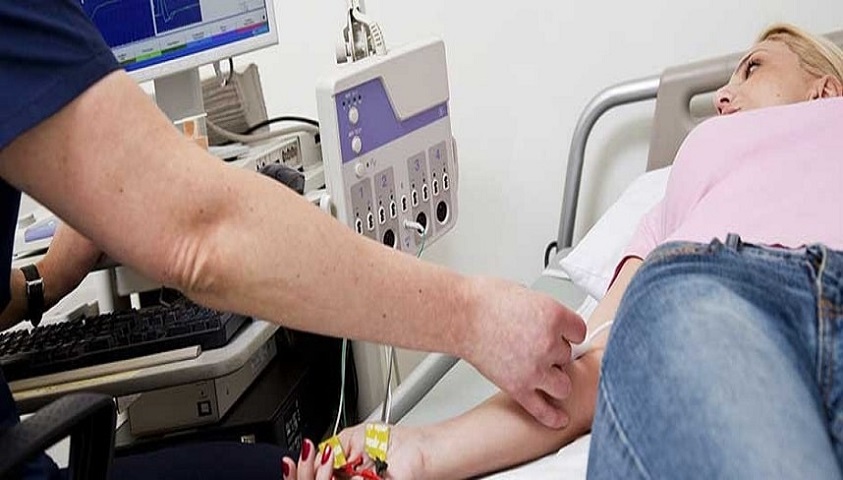 Used to detect, localise and define nerve and muscle disorders
ICU Brain Monitoring System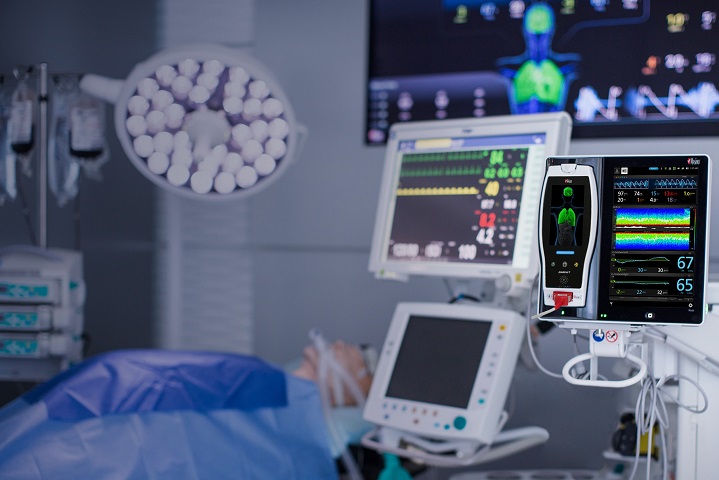 Monitor EEG brain activity and other physiological parameters in acutely ill patients who are at risk for brain damage
Neurocath Lab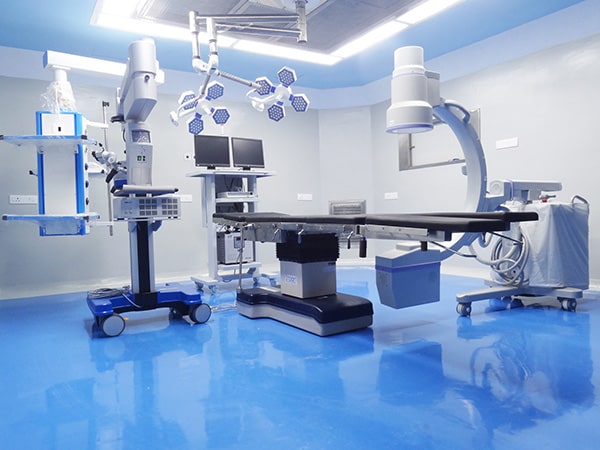 Useful for Endovascular Neuro-interventions to diagnose and treat diseases and conditions rather than using open surgery
Neuronavigation System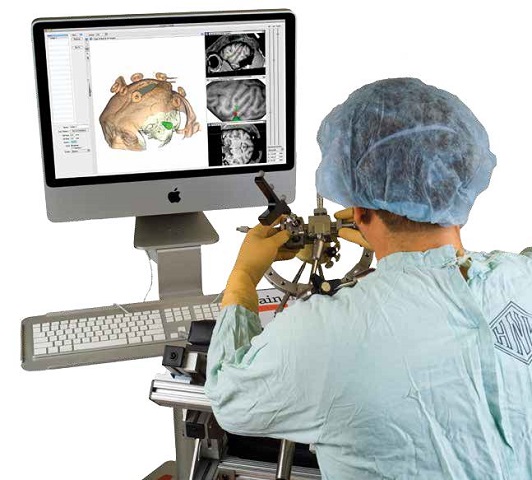 Neuronavigation system is a hardware platform that enables real-time surgical navigation using radiological patient images.
Surgical Microscope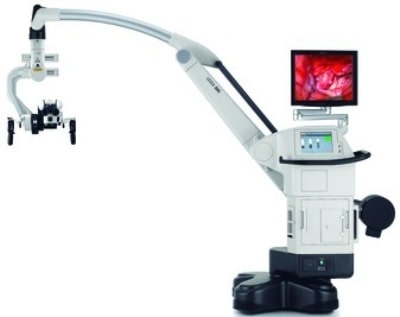 Is a type of operating microscope especially adapted for surgeries involving the brain, spinal cord and spine
Nerve Monitoring System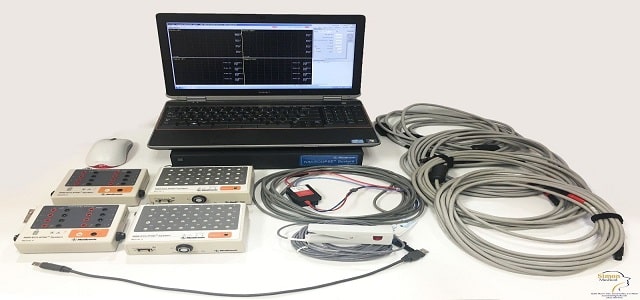 Nerve monitoring systems are instruments used intraoperatively to enable surgeons to identify, and monitor alterations in brain, spinal cord, and peripheral nerve function to help prevent irreversible nerve damage.
Why are we considered as the best neuro hospital in Hyderabad?
The Department of Neurology and Neurosurgery at Virinchi Hospitals which is termed as one of the best neuro hospital in Hyderabad, with a commitment of providing personalised case- specific care, offers evidence-based treatment approach in the management of several neurological disorders that affect nerves, muscles, spinal cord and brain. We have an integrated team of experts including neurologists, neurosurgeons, neurophysiologists, interventional neurologists, stroke and cerebrovascular disease specialists, neuro-oncologists, pediatric neurologists, neuro-technicians, rehabilitation experts, physical & occupational therapist and pain management specialists.
The team of our best neurologists in Hyderabad deals with a host of diseases affecting the brain, spine and the peripheral nerves-including stroke, brain tumours, spinal degenerative diseases, epilepsy, cerebrovascular diseases (aneurysm, avm, stenosis, etc.), movement disorders, neuropathies, pediatric  neurological disorders, and spinal cord tumours.
Mutliple Disciplines
Motto of our neurology hospitals in Hyderabad is to treat and restore all sorts of neurological disorders precisely without disturbing the basic functions of the body. To ensure this, we bring together latest innovations in neurology, sophisticated technology and experienced team of doctors who work collaboratively by rendering services under the following sub-specialities:
Neurology OPD Services
Stroke/ TIA Clinic
Headache/ Migraine Clinic
Dementia Clinic
Movement Disorder Clinic
Epilepsy Clinic
Neuropathy Clinic
Interventional Neurology
Our neuro hospital in Hyderabad department aims to provide quality care to every patient, every time. The medical evaluation includes laboratory tests, imaging studies, and consultations with specialists as deemed necessary by the physician.
Our neurology department of brain specialist hospital in Hyderabad uses a well-defined protocol, which is based on unique treatment models to ensure the best possible outcomes for patients. This is made possible in an environment wherein the entire specialist team follows a common plan, and is ready to treat all sorts of neurological illnesses at any time.
When you visit us, we evaluate your medical concerns. Based on your physical examination and previous medical history, we recommend tests, if we deem them necessary, and coordinate consultations with other specialists based on your medical needs. After testing has been completed, we will review the results with you and make the final recommendations. We offer "treat and care" beyond hospital strategy that ensures the care providers and care takers understand disease management better in the long run.
The state-of-the-art neurocritical care unit makes this department amongst a very few in India with all advanced neuromonitoring systems. The department offers a comprehensive care in acute neurological disorders such as stroke, epilepsy, status epilepticus, tropical neurological disorders, movement disorders, and acute nerve & muscle disorders.
Neurological treatments need more than special attention, devotion of our neurosurgeons & modern technology makes us the best neuro hospital in Hyderabad.
Treatment is offered for the following neurological disorders
Disorders of the brain, meninges, spinal cord, nerves & muscles
Stroke, epilepsy, movement disorders (Parkinson's disease)
Dementias (Alzheimer's disease), infections of the brain, neuropathy, myopathy, myasthenia gravis & crisis
Headache, trigeminal neuralgia, cervical and lumbar spondylosis, Gullen Barie Syndrome
Systemic diseases associated with neurological disorders, paraneoplastic syndromes, subarachnoid haemorrhage
Both parenchymal and extra-parenchymal vascular brain & spinal disorders 
It is our moral responsibility to serve all neurological treatments as the best neuro hospital in Hyderabad.
Common Diagnostic tests or procedures used in the workup include
Being a leading neuro hospital in Hyderabad, we follow the most reliable diagnosis process.
Neuro Imaging
Comprehensive protocols are made for each disease to evaluate it completely for treatment and decision making – for instance, stroke protocol, epilepsy protocol, dementia protocol, etc.
CT with perfusion
MRI with diffusion/ perfusion/ spectroscopy/ functional
Cerebral DSA
Neurophysiology
Neuro-Sonology (TCD / Carotid Doppler)
EEG/ Video EEG
NCV/ EMG/ H-reflex
VEP/ BAERA/ SSEPs/ QSRT
Autonomic testing
EMG guided Botulinum Toxin for dystonia's
 Common Therapies Offered / Procedures performed in the Neuro-intensive Care Unit include
Intravenous Thrombolysis 24hrsX7Days
Continous EEG Monitoring 24hrsX7Days
ICP Monitoring for TBI and Major Strokes
Hemicraniotomy for Major Strokes 24hrsX7Days
Advanced ventilation for Myaesthenia crisis and GBS
Meningitis & Encephalitis management 24hrsX7Days
TCD monitoring for recanalization/ vasospasm/ restenosis
Neuro-Cath Lab
Diagnostic Cerebral DSA
Intra-arterial Thrombolysis
Mechanical thrombectomy
Aneurysm Exclusion by coiling/ Spasmolysis
AVM/ Tumour Embolization
Carotid and Intracranial stenting
Diagnostic Spinal DSA
Spinal DVF/AVM/ Tumour embolization
Stroke Unit
First hour monitoring NIHSS/ MRS
First hour dysphagia & speech assessment
First 24Hrs physiotherapy and clinical psychologist assessment
First 24Hrs critical management of HTN/ DM/ TEMP/ SATURATION/Neuro-rehabilitation with mobilisation
Monitoring thrombolysis/ anti-platelets/ OAC/ DVT prophylaxis/ stroke education/ rehabilitation
Evaluation for secondary prevention of stroke
Video EEG
Refractory seizure evaluation
PNES evaluation
Selection for epilepsy surgery
Botulinum Toxin
Hemifacial Spasms
Blepharospasm
Cervical Dystonia
Writer's Cramp
Task specific dystonia's
Post stroke spasticity
Chronic daily headache
Neuro-Rehabilitation Comprehensive services
These services includes Physiotherapy, Occupational therapy, Speech therapy and Clinical Psychologist for:
Post Stroke Patients
Degenerative Brain and Spine Diseases
Traumatic Brain Injuries
Post GBS Patients
Movement Disorder Patients
Vertigo Patients
Neonatal Brain injuries
Learning disabilities
 As a neuro hospital in Hyderabad, we are committed to treating all neurological issues.
Virinchi Hospital, is one of the best brain hospital in Hyderabad, and we take our customer queries very seriously. To know more about the cost of treatment for the various procedures, please contact us at contact_us@virinchihospitals.com.


12000+
Surgeries Performed Till Date



"I'm Jayesh, patient of Virinchi Hospital I am firm believer in the methods adopted at Virinchi Hospital. No wonders, I am out of pain because of his efforts and treatments. "
Jayesh
"My body was in complete pain for nearly a two year or so. Through constant search I got to know about Virinchi Hospital, and I am glad that I came to this hospital for brain tumor issue. That's seems to be one of the best decisions I took. "
Naresh Y
Around 2015 I was told by my doctor that I am having the issues of memory disorders & stroke. There is constant shooting/tingling/numbing everyday. I am glad I am living a pain free life after my treatment from Virinchi Hospital.
Telisa Sairaj
I recommend Dr Ashish Nema. He is well experienced, very interactive and he listen all the problems and gives exact suggestion. I'm 55+ and still happy to consult him again.
Jayanthi P