We specialize in advance diagnosis and provide treatment of ear, nose and throat disorders. So we are considered as Best ENT Hospitals in Hyderabad
"Award winning team of  ENT Specialists"
 As one the Best Team of ENT Specialists in Hyderabad, we have been Successfully Treating:
Services Offered

We offer a treatment for wide range of ENT disorders.
Our Team of ENT Specialists
Operating Microscope
Coblator
Microdebrider
3D Navigation System For ENT
Microlaryngoscope
Optical Fibre Bronchoscope
Rigid Bronchoscope (Pediatric & Adult)
Oesophagpscope (Pediatric & Adult)
3D High Definition Camera System & Monitor For ENT
Operating Microscope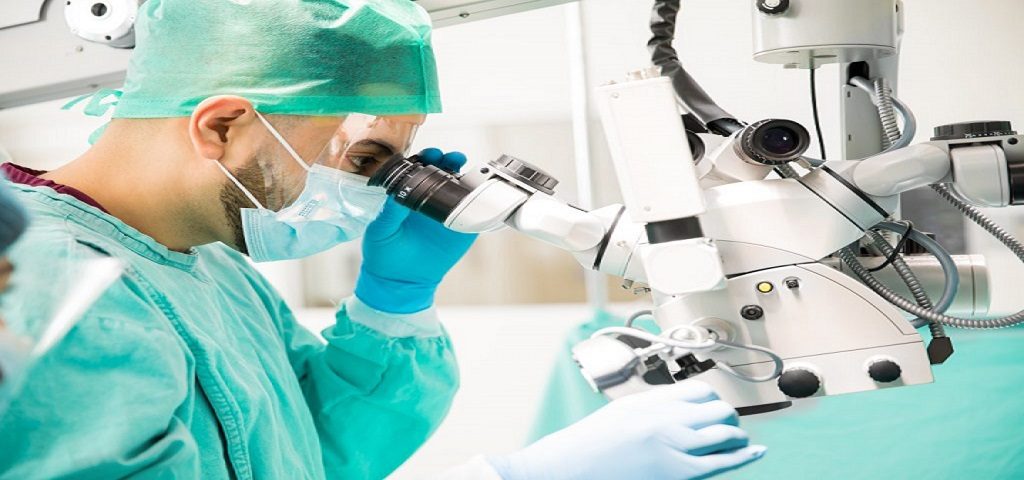 An operating microscope is an optical microscope specifically designed to be used during microsurgery
Coblator
Microdebrider
3D Navigation System For ENT
Microlaryngoscope
Optical Fibre Bronchoscope
Rigid Bronchoscope (Pediatric & Adult)
Oesophagpscope (Pediatric & Adult)
3D High Definition Camera System & Monitor For ENT
Why are we considered as the Best ENT hospital in Hyderabad?
Ear, Nose and Throat are the important parts of the body and when they are affected or impaired the quality of life gets affected to a great extent. The Department of ENT deals with the all ENT disorders of both adults and children. The disorders treated range from hearing problems, deafness, ringing in ears, dizziness (vertigo) to the cancers of ear, nose and throat. Virinchi Hospitals is also among one of the best ENT hospitals for sinus surgery in Hyderabad.
Our surgeons work closely with other consultants including paediatricians, speech pathologists, ophthalmologists, dermatologists, neurosurgeons, allergists and immunologists, pulmonary medicine and oncology experts to provide collaborative and multidisciplinary care to the patients to become popular ENT clinic. We have state-of-the-art equipment and world-class services that enable us to provide accurate diagnosis and prompt treatment that makes us rank among the top ENT hospitals in Hyderabad.
In addition, we have an experienced team of head and neck surgeons with exposure to all minor and major procedures of the head and neck. Virinchi Hospitals is one of the best ENT hospitals in Hyderabad, we provide cosmetic surgery to bent nose, prominent ears, and droopy eyebrows.
Paediatric ENT
Ear infections
Breathing problems
Tonsils
Adenoid issues
Congenital Masses or Lesions
Audiology & Hearing Aid Centre
Sleep Apnea & Snoring
Micro Ear Surgery
Otolaryngology (general ENT services)
Minimally Invasive Endoscopic Sinus Surgery
It is our moral responsibility to serve all ENT treatments as the best ENT hospital in Hyderabad.
Special Tests and Treatments
Endoscopy:
In this procedure, a flexible nasopharyngolaryngoscopy technique employs an endoscope which is flexible enough to go anywhere around the ear. This procedure is usually employed to know the problems associated with throat like hoarseness and cancers of the throat, in addition to snoring and breathing difficulties. In rigid nasal endoscopy technique, an endoscope with a tiny camera at the tip is employed to diagnose the patients with sinus and nasopharyngeal problems.
This procedure is performed for those patients who have voice related problems. This is performed as the part of routine voice assessment to see the vibratory pattern of the vocal cords. Vocal cords' movement is seen in slow motion with the help of pulsed light. The image is then stored in the system for future analysis and replay.
Audio-vestibular Clinics
Hearing (audio) and balance (vestibular) problems are evaluated, diagnosed and treated by specialists who are specially trained to handle such cases. The clinics also offer rehabilitation programs and special tests. Once the problem has been diagnosed, the patient is directed to the audio-vestibular lab.
Diagnostic Tests
Being the best ENT hospital in Hyderabad, we follow the most reliable diagnostic process.
Videonystagmography & Electrocochleography – used to diagnose a patient who is suffering from with giddiness
Hearing Aid trial – a small electrical device kept in the ear helps people hear
Pure-tone audiometry – different noises or levels of sound that people hear and impedance audiometry are used to know the working of the ear parts, particularly – eardrums.
Auditory brainstem response (ABR) audiometry – Brain's electrical activity is evaluated in this test when a person hears a sound
Auditory Steady-State Response (ASSR): is a special type of ABR, which is very useful in assessing the hearing levels in babies who need to have hearing aids fitted
Oto-acoustic emission testing (OAE) – a small speaker and a microscope are placed into the ear canal to record the sounds produced by the ear
Neonatal screening for deafness – is performed to see whether the new-born babies are born deaf
Speech assessment – done to test how well people, say and understand words / language
Voice analysis and therapy – done by audiologists using computer-based software for analysis of one's voice
Rehabilitation Facilities
Auditory verbal therapy and training – to help children & adult to speak after cochlear implant (artificial inner ear)
Hearing Aids fitting – Digital hearing aid (We offer custom-made hearing aids)
We have an excellent speech lab with trained speech therapist to deal with all types of speech and voice problems
We are blessed to be known as the best ENT hospital in Hyderabad. At the same time, we are conscious enough to realize the responsibilities & meet the expectations of the title of  "best ENT hospital in Hyderabad".
Virinchi Hospitals is one of the best ENT hospital in Hyderabad, and we take our customer queries very seriously. To know more about the cost of treatment for the various procedures, please contact us at contact_us@virinchihospitals.com.


12000+
Surgeries Performed Till Date



I am Kashmira, from Delhi. I flew to hyderabad for my Congenital Deformities. I share my overall positive experience I had at Virinchi Hospitals. Right from the reception to surgeon, everyone is extremely helpful and caring which makes me recommend Virinchi Hospitals to people looking for the Best ENT Hospitals in Koti , KPHB , Kukatpally and other localities in Hyderabad.
Kashmira
I am Nigam, a little about me I am teacher and a huge cleanliness freak. Virinchi Hospitals turned out to be one of the best and was clearly opposed to all the image been set about the filthy hospitals across India. The office was brand new, clean, and they run on time.Thus, living up to the status of being amongst the most famous ent Hospitals in Hyderabad.
Nigam
I am Anjali based out of Nagpur, the only review about Virinchi Hospital is the punctuality with which everything is carried out their. Doctors and staff are always there to answers all your questions, this makes me declare Virinchi Hospitals to be the best ent hospital in hyderabad.
Anjali