A multidisciplinary and collaborative treatment approach adopted to offer quality care to the patients suffering from complicated diseases.
"Award winning team of General Surgeons"
Our Team of Surgical Gastroenterology & Minimal Access Surgeons
Sr. Consultant – Laparoscopy & Surgical Gastroenterologist
MS, DNB, MRCS (Eng)
Sr. Consultant, General  and 
 Laparoscopy Surgeon
MBBS, DNB(Surgery), FIAGES
Endo-Surgery Generator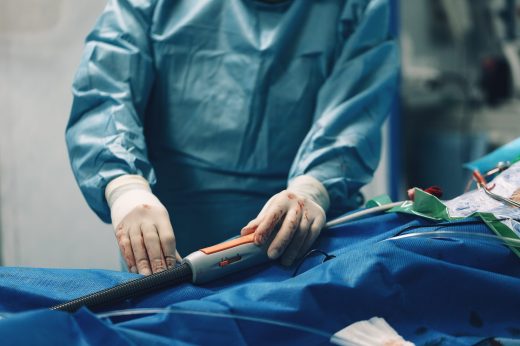 Echocardiography is the major noninvasive diagnostic tool for real-time imaging of cardiac structure and function. 2D/3D ECHO uses a matrix array ultrasound probe and processing system. This enables detailed anatomical assessment of cardiac pathology, particularly valvular defects and cardiomyopathies.
3D Spies Camera System
Offers surgeons with superior view of anatomical areas during complex surgeries
The Department of General Surgery is well equipped to handle day-to-day routine surgical procedures and provide surgical treatment for health conditions ranging from simple hernias, appendicitis to more complicated, challenging and life-threatening diseases of chest, neck, abdomen, liver, stomach and intestines. Several surgical procedures are usually performed on a short-term admission thus improving the recovery period and paying a way for quick discharge. In day care procedures patients return home on the same day following the recovery period. A multidisciplinary and collaborative treatment approach is adopted to offer quality care to the patients suffering from complicated diseases.
Our surgeons perform the following surgeries:
Hernia Surgery
Upper GI Surgery
Lower GI Surgery
Breast Surgery
Head & Neck Surgery
Endocrine Surgery
Peripheral Vascular Surgery
We are one of the best heart hospitals in Hyderabad, and we take our customer queries very seriously. To know more about the cost of treatment for the various procedures, please contact us at
contact_us@virinchihospitals.com
.


12000+
Surgeries Performed Till Date



I am Natasha, a little about my issue of Lumps in my left arm, My body was in complete pain for nearly a decade. Through constant research I got in touch with a doctor at Virinchi Hospital, and I am glad that I came to this hospital. I am relieved of the consistent pain.
Natasha
I am shraddha, at Around 2013 I was dragonised by my doctor of ///. There is constant numbing everyday was, very painful. A big fat thanks to Virinchi Hospital for helping to lead the life of little less hassle and pain.
shraddha
I am Raj, based out Hyderabad. I was having the disorder in leg vein, it got so unbearable that I use to wake up in the middle of the night. The right actions taken by Vrinchi Hospital were appreciable and I am forever thankful to them.
Raj