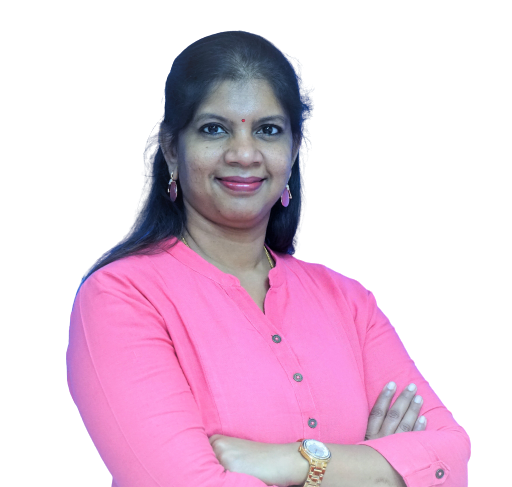 Head – Department of Physiotherapy and Wellness
BPT (MAHE), Doctor of Physical Therapy (USA)
Department – Physiotherapy
Summary
Dr. Madhavi Ganta Banik is Head of the Department of Physiotherapy and Wellness at Virinchi Hospitals. She has more than 10 years' clinical experience in physiotherapy. She earned the credit of excelling in her field through many of her patients and colleagues. She started her career with Apollo Hospitals, Hyderabad and worked there for about 6 years and then left for US to pursue higher education. While pursuing her DPT, which is the highest level education in her field to date, she worked in a skilled nursing facility for about three years. Afterwards, she returned to India and joined Maxcure Hospitals.
She constantly updates her skills through workshops and CMEs. She is well versed with advanced treatment techniques like Kinesiotaping and Manipulations. She is a firm believer in individually tailored treatment programs and wellness as a whole. She practices evidence-based medicine and strongly advocates lifestyle modifications and ergonomic changes to make a person fit the job and to make the job fit the person". She has earned certifications in Taping and women's health by renowned instructors. She loves doing wellness programs and believes that they are very important to create awareness about health in the community. She also loves sports-specific training programs that give her challenging situations to prove her might. She would like to start various health programs on diabetes, cardiac rehabilitation, women's health, geriatrics and neurology with a special focus on Alzheimer's, Parkinson's and stroke. She is passionate about contributing to community wellness by organizing health talks in offices and schools. She is a simple and straightforward person who let her work speak more than herself. She loves cooking and baking. She is an ardent literature-lover as she reads a lot of books. She has won prizes for poetry and article-writing in college and also loves listening to filmy melodies.
Need Assistance?
Call Our 24/7 Helpline Number
Need Help With Anything?
Request a Callback