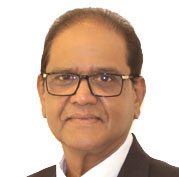 Sr Consultant – ENT ,Head & Neck surgery
Summary
Dr. Deendayal D S has 40 years of experience in the field of Otolaryngology. He completed MBBS – from Osmania University (1978) and MS – ENT – Osmania University (1983). His interests include Endoscopic Skull Base Surgery, Sial Endoscopy, Micro Laryngeal and Phono Surgery, surgery for Snoring and OSA. Trained in Micro ear Surgeries at Georgia Ear Institute, Savannah, USA, Nasal Endoscopic Surgery in USA and Singapore, Phonosurgery – USA, surgery for Snoring and Obstructive sleep Apnea – St.Louis University M.O, Radio Frequency surgery and has been using Radio Frequency in ENT surgeries since 1996. He has Many Publications in National and International Journals and Has the Largest Series of Radiofrequency Assisted Surgeries. He is a member of American Association Otolaryngologists and Head and Neck Surgeons., Life Member of AOI, and past President of AOI, Hyd.
Need Assistance?
Call Our 24/7 Helpline Number
Need Help With Anything?
Request a Callback