Among the best weight loss centers in Hyderabad for obesity-related diseases and conditions with experts performing all surgeries laparoscopically which are otherwise done using open surgery.
"Award winning team of Medical and Bariatric Surgeons"
Services Offered

We offer a treatment for wide range of Bariatric Disorders 
Our Team of Bariatric Surgeons
Sr. Consultant – Obesity, Diabetes Bariatric & Metabolic Surgeon
MBBS, MS (General Surgery)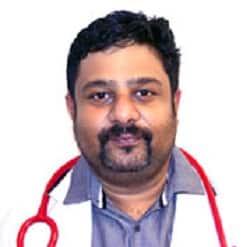 Consultant – General & Lap. Surgeon

MBBS, MS, FMAS, DMAS

Body Composition Analyzer
harmonic ace vessel-sealing shears
sequential compression device (scd)
bariatric surgery table
ligasure laparoscopic sealer / divider
Body Composition Analyzer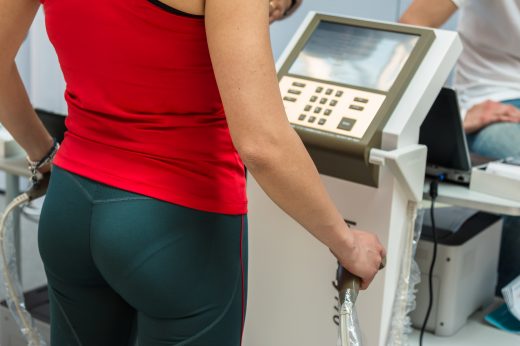 Widely used for estimation and calculation of body composition
harmonic ace vessel-sealing shears
sequential compression device (scd)
bariatric surgery table
ligasure laparoscopic sealer / divider
Virinchi Hospitals – Best Bariatric Surgery Hospital in Hyderabad
Virinchi Hospitals offers a comprehensive treatment plan to achieve weight-loss over a time frame of 1 to 2years; and helps the treated individuals to have improved quality of life and health. Bariatric surgery can be effective to resolve obesity accompanying morbidities like high blood pressure, sleep apnoea, asthma, breathing disorders and many more. Among the best weight loss centres in Hyderabad, Virinchi tops the list by providing comprehensive care from pre-surgery counselling to personalised weigh loss surgery solutions with post-surgery rehabilitation program. Also, best of our bariatric surgeons counsel and help the individuals planning to improve their weight with minimum medications and best lifestyle management programs.
Based on the individual's medical history and desired weight loss goals, one of the minimally invasive bariatric & metabolic surgeries is chosen that best suits medical history, dietary practices, comorbidities, fitness for procedures and adherence to post surgery lifestyle & dietary managements regimens. Moreover, best of our bariatric surgery specialists thoroughly evaluate the individual's health suggest lifestyle modification, dietary restrictions and also medical therapy as part of preparations for bariatric surgery. The weight loss surgical procedures are offered by highly experienced surgeons who gained decades of expertise and are considered the best  bariatric surgery specialists in Hyderabad.
To summarise, Virinchi Hospitals has been well talked about for its most effective bariatric and metabolic surgery offerings and therefore being considered now as the best hospital for weight loss or bariatric surgeries in Hyderabad
Laparoscopic Gastric Bypass / Roux-en-Y gastric bypass
Individuals who are morbidly obese are the candidates for Gastric Bypass Surgery. A total of 10 to 15% of the stomach is retained as a small pouch and connected to small intestine laparoscopically. Through this mode of surgery, patients are expected to lose ~80% of their excess body weigh in the first year after the surgery and offers either complete resolution or improvement in conditions such as Diabetes, Hypertension, Obstructive sleep apnoea and Abnormal cholesterol  levels
Laparoscopic Adjustable Gastric Band
An inflatable band is fastened around top portion of stomach to regulate or restrict the amount of food intake. The procedure is reversible like intragastric ballooning and the band can be removed once the desired weight is achieved. Considering its less invasiveness it is considered more advantageous than other procedures in minimising risk of surgery-related problems. Laparoscopic gastric banding achieves ~40% of expected weight loss. Some individuals may gain weight gain or feel discomfort after the surgery.
Sleeve Gastrectomy
Individuals who are extremely obese or ineligible for gastric bypass can choose Laparoscopic sleeve gastrectomy (LSG). In this procedures 75% of the stomach is removed laparoscopically to limits the food intake that eventually lowers the production of leptin (a hunger hormone) leading to early satiety / fullness. Medically, patients who have are having high body mass index (BMI) with heart or lung problems and aren't suitable for anaesthesia qualify for LSG. Sleeve Gastrectomy helps the patients to lose ~50% of their excess body weigh in the first year after the surgery.
Intragastric Balloon
The major advantage of Intragastric Balloon is avoidance of surgery in addition to being less expensive and less time consuming procedure. Intragastric Ballooning procedure is reversible (typically take out six months later) and highly recommended for individuals who can't control diet or practice regular exercise. Typically, either a single or multiple balloons are placed in the stomach depending on the extent of the weight loss targeted and the person's unhealthy or binge eating dietary practices. The size and the number of balloons will determine the allowable amount of food for intake. The expected weight loss from this procedure is in the range of 20 to 30% Gastric discomfort, nausea and vomiting are the side effects experienced only for first few days after the procedure.
Virinchi Hospital is one of the best bariatric surgery hospitals and weight loss centers in Hyderabad, and we take our customer queries very seriously. To know more about the cost of treatment for the various procedures, please contact us at contact_us@virinchihospitals.com.


12000+
Surgeries Performed Till Date



I am Natisha based out of Hyderabad. I am forever thankful to the doctors at Virinchi Hospital for their utmost care that have definitely helped me to recover high cholesterol pretty quickly.
Natisha
I am Tahir,I am located out of Jhansi and I am satisfied with the services at Virinchi Hospital. Its undoubtedly the best service I have ever received.
Tahir
I am Mahira, based out of Pune, I developed pain while moving due to type 2 Diabetes. I am happy that I got in touch with the doctors who were pretty positive and helpful in the overall procedure.
mahira