Among the best weight loss centers in Hyderabad for obesity-related diseases and conditions with experts performing all surgeries laparoscopically which are otherwise done using open surgery.
"Award winning team of Medical and Bariatric Surgeons"
Services Offered

We offer a treatment for wide range of Bariatric Disorders 
Our Team of Bariatric Surgeons
Director- Minimal Access, Metabolic, Bariatric & GI Surgery
M.S, FAIS, FMIS, FIAGES, FICS(USA)
Sr. Consultant – Surgeon
Gastroenterology
MBBS, DNB, FMAS, FIAGS, FALS

Sr. Consultant – Obesity, Diabetes Bariatric & Metabolic Surgeon
MBBS, MS (General Surgery)

Consultant – General & Lap. Surgeon

MBBS, MS, FMAS, DMAS

Body Composition Analyzer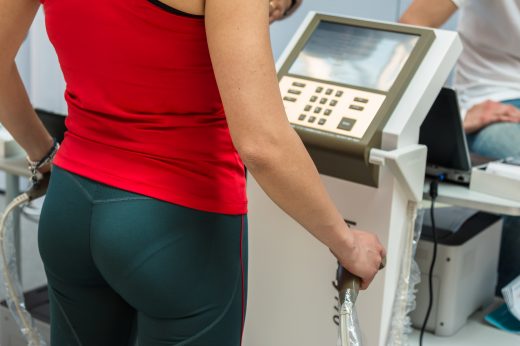 Widely used for estimation and calculation of body composition
harmonic ace vessel-sealing shears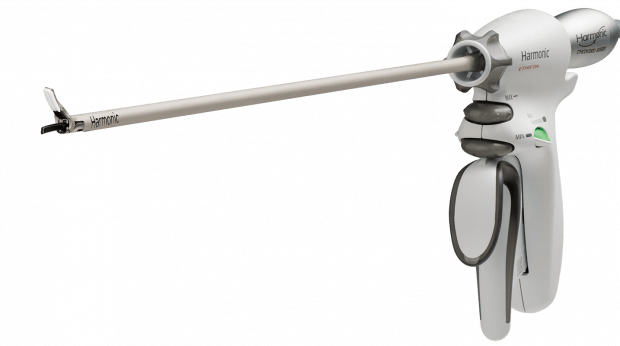 Combines precision and multifunctionality with strong and secure vessel sealing
sequential compression device (scd)
bariatric surgery table
Specialized automatic table capable of handling patients upto 350kgs
ligasure laparoscopic sealer / divider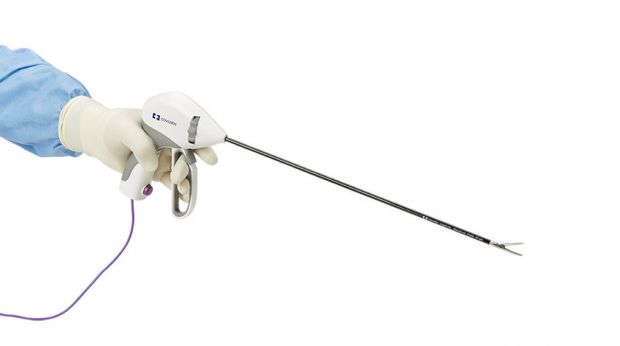 Used for blood less surgery during bariatric procedures
We provide a comprehensive set of services with state of the art infrastructure that enable us to be one of the best weight loss centers in Hyderabad. Obesity is one of the leading causes of morbidity in the world today. Being a chronic disease, obesity may lead to several health conditions, which include:
High blood pressure
Coronary heart disease
Diabetes
Stroke
High cholesterol levels
Sleep Apnea
Acid reflux disease
Metabolic disease
Gallbladder disease
Fatty liver disease
Osteoarthritis
Colon cancer
Pregnancy complications
The challenge to control weight is a bit tough though, but the Department of Bariatric and Metabolic Surgery at Virinchi Hospitals, is a best weight loss centers in Hyderabad that helps you counter this challenge. The objective of the treatment is to ensure that you not only lose weight, but also feel better with overall improvement in your health and quality of life. The treatment approach is based on addressing the problem with innovative treatment methods, research, education and latest therapies.
Treatments Offered
Virinchi Hospital, runs a comprehensive multidisciplinary weight loss program consisting of bariatric surgeons, bariatric physicians, endocrinologists, nutritionists and physiotherapists that makes it the best weight loss clinic in Hyderabad. It is well supported by other specialties including anaesthetists, critical care team, cardiologists, pulmonologists, radiologists and psychologists. Our weight loss hospital in Hyderabad offers the fast ways to lose weight with best weight loss plan.
Various bariatric and metabolic surgeries offered are sleeve gastrectomy, Roux-en-Y gastric bypass, mini gastric bypass and gastric band, and intragastric balloon
Technology & Equipment
Karl Storz 3D Spies ICG system that reduces the need for Cholangiography
Karl Storz laparoscopic equipment for general and GI surgery as well as Bariatric surgery including 10 mm and 5 mm bariatric telescopes
Nathanson's Liver Retractor
Mini laparoscopic (Needlescopic) equipment by which surgeries can be done with 3 mm cuts
Video endoscopic equipment for the treatment of Anal fistulas (VAAFT) and Pilonidal sinuses (EPSIT) without cuts
GI radiology that includes digital x-ray, high resolution colour Doppler 3D & 4D ultrasound, contrast studies, 128 slice spectral CT, and 3 Tesla MRI
Interventional GI radiology
World class smart Surgical ICU
Latest version of Harmonic dissector
Force triad (Ligasure) and Enseal vessel sealing systems
Fully functional medical gastroenterology department offering upper GI endoscopy, colonoscopy, ERCP, enteroscopy, capsule endoscopy, endoscopic ultrasound, oesophageal pH studies and manometry
Virinchi Hospital is one of the best bariatric surgery hospitals and weight loss centers in Hyderabad, and we take our customer queries very seriously. To know more about the cost of treatment for the various procedures, please contact us at contact_us@virinchihospitals.com.


12000+
Surgeries Performed Till Date



I am Natisha based out of Hyderabad. I am forever thankful to the doctors at Virinchi Hospital for their utmost care that have definitely helped me to recover high cholesterol pretty quickly.
Natisha
I am Tahir,I am located out of Jhansi and I am satisfied with the services at Virinchi Hospital. Its undoubtedly the best service I have ever received.
Tahir
I am Mahira, based out of Pune, I developed pain while moving due to type 2 Diabetes. I am happy that I got in touch with the doctors who were pretty positive and helpful in the overall procedure.
mahira