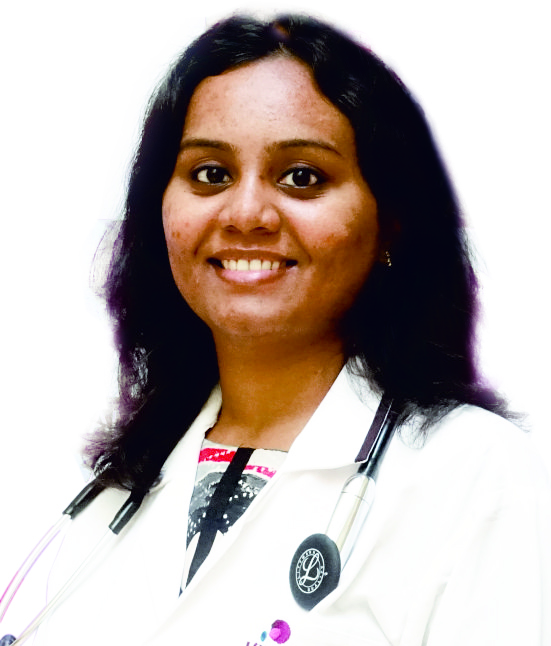 MBBS, DNB (Respiratory Medicine)
Summary
Dr. Uthara Vijai Kumar is our Consultant in the Department of Pulmonology at Virinchi Hospitals. She has hands-on experience in Thoracentesis, Chest drain, Central venous pressure Lines (CVP), Bronchoscopy (including TBNA, TBLB) and Medical Thoracoscopy. Interventional bronchoscopy, Lung cancer, sleep disorders and Interstitial lung disease (ILD) are her areas of expertise. Prior to Virinchi Hospitals, she worked as a Senior Registrar in the Department of Respiratory Medicine at Sunshine Hospitals and Yashoda Hospitals.
Education
MBBS – Sri Ramachandra University, Chennai, 2008
DNB (Respiratory Diseases) – Yashoda Hospitals, Hyderabad, 2013
Experience
Senior Registrar – Yashoda Hospitals, Secunderabad, 2013 – 2015
Senior Registrar – Sunshine Hospital, Secunderabad, 2015 – 2016
Registration No
62447 Telangana State Medical Council, 2009
Need Assistance?
Call Our 24/7 Helpline Number
Need Help With Anything?
Request a Callback