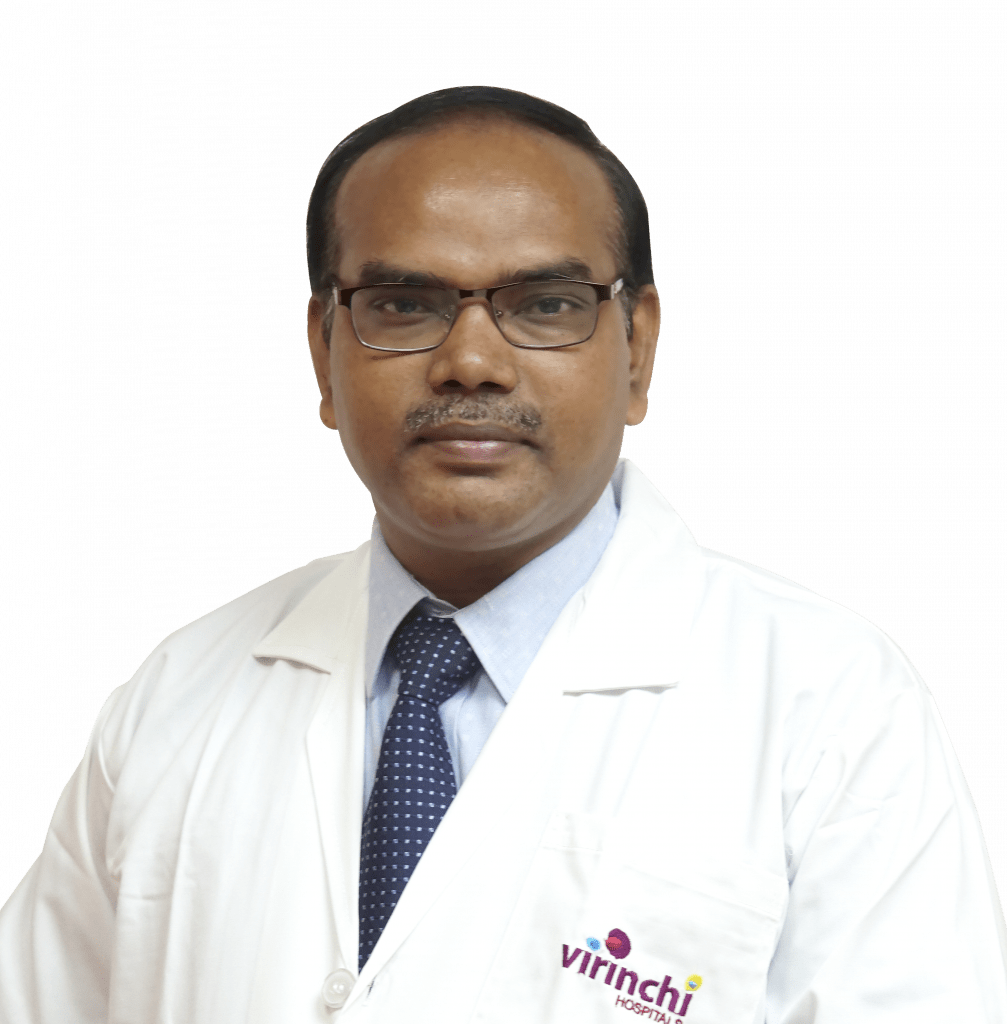 MBBS, MS(Surgery), MCh(Urology) PGIMER
Summary
Dr. Sananda Bag is Consultant at Hyderabad. His personality is his main asset. He respects humanity, no matter who they are or where they are from. He deals with his patients & relatives, colleagues and seniors humbly and respectfully to maintain pleasant working atmosphere and desired professional relations. He is self motivated; and have strong intention, analytical and logical thinking. His work experience and active lifestyle does indicate that he is able to rise at par with people of all levels in medical profession.
He is well trained in Urology and Renal Transplant from the prestigious PGIMER, Chandigarh with expertise in all fields Urology. Kidney Transplant, Uro-Oncology (urological cancers), Laparoscopy & Endourology and Reconstructive Surgery are my special interest.
Till date, he has 6 years' experience on more than 600 Kidney transplants, including Laparoscopic donor nephrectomy in more than 400 cases.
He has managed perioperative ICU care, immunosuppression protocol and post-operative follow up actively by himself. Therefore, the result of kidney transplant (225 Transplants in about 2&1/2 years) exclusively under his supervision has been excellent (No mortality related to surgery, 1 year patient & graft survival>96%) — comparable to the best centers across the globe.
He is credited for the first ever ABO-incompatible (blood group mismatched) kidney transplant in the northern India, and have successfully performed 4 such cases in Max Hospital, Mohali.
Two rare and complex cases of HIV positive patients, following successful kidney transplant by him, are leading comfortable life over past 10 months – these are 2nd and 3rd Indian nationals as per available report and are among the very few cases done so far in our country.
He has a vast experience in treating all sorts of allograft rejections — successfully treated 5 cases of Antibody-Mediated Rejection — all the patients doing well on follow up till date.
For Dialysis access in CRF patients, he has performed>1000 AV fistulas – including vascular grafts>100 CAPD Catheter insertion and 25 Perm-Cath insertions.
His excellent academic carrier is reflected by 20 publications in international & indexed national journals, 1 book chapter, and 20 papers presented in national and international conferences
Education
MBBS – Veer Surendra Sai Institute of Medical Sciences and Research, Sambalpur, Odisha, 1999
MS – General Surgery – POSTGRADUATE INSTITUTE OF MEDICAL EDUCATION AND RESEARCH, CHANDIGARH, 2004
MCh – Urology – POSTGRADUATE INSTITUTE OF MEDICAL EDUCATION AND RESEARCH, CHANDIGARH, 2009
Awards and Recognitions
National Scholarship High School Certificate Examination – 1992
Second prize in Anatomy Quiz, in The Anatomical Society of India conference, Cuttack – 1995
First prize in Urology Quiz Competition, at the International Instructional course on Urodynamics, PGIMER, Chandigarh, India – 2006
Second prize in Transplant Quiz of Indian Society of Organs Transplantation 2010, held at Hyderabad – 2010
Credited for performing First ever Successful Kidney transplant against Blood Group incompatibility barrier in the Northern India – published in more than 30 prominent news papers and TV news channels – 2013
Performed successful kidney transplants on 2 HIV positive patients – one of difficult & rare variety of challenging surgeries (2nd & 3rd Indian nationals with HIV getting transplants and amongst hardly 5-6 cases done so far in our country). – published in – 2014
Awarded by IMA, Nabha for delivering a guest lecture on "Urinary Cancers" – 2014
Awarded amongst the Eminent Doctors of Tri-city by Senior Citizen Welfare Association, UT Chandigarh for achievement & significant contribution in Medical Science & Research – 2014
Awarded by Sh Vijay Sampla, Honorable Minister of Social Justice & Empowerment — Govt of India – on behalf of Jagran group – Punjab, for achievements, dedication & excellent healthcare.
Memberships
Member of Urological Society of India
Member of Urological Society of India (North Zone)
Member of Indian Society of Organ Transplantation (ISOT)
Member of Indian Society of Nephrology (ISN)
Member of The Transplantation Society
Member of American Urological Association
Member of Advisory Board to GSK Oncology
Member of Advisory Board to Novartis – Transplantation
Experience
Senior Consultant Urologist at Yashoda Hospital
2013 – 2015 Consultant Urology and Rental Transplant at Max Superspecilaity Hospital
Registration No
41017 Punjab Medical Council, 2011
Need Assistance?
Call Our 24/7 Helpline Number
Need Help With Anything?
Request a Callback