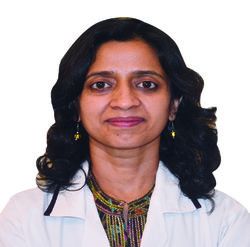 Consultant – Ophthalmic Plastics
MBBS, MS (Ophthalmology), Fellowship in Comprehensive Ophthalmology, Fellowship in Oculoplastics
Department – Ophthalmology
Summary
Dr Ekta Aggarwal had her basic medical and Ophthalmology training at Amritsar Medical College, Punjab. Further, she did her Comprehensive and Ophthalmic Plastics fellowship at L V Prasad Eye Institute, Hyderabad, where she contributed significantly in scientific video making and presentations at international meetings. Thereafter, she was a staff Ophthalmologist at world's only Flying Eye Hospital, Orbis International, USA for 2 years; during which she visited nearly 15 countries, conducting Ophthalmic training programs with the team. Then she did a year of clinical fellowship in Oculoplastics at University of Auckland, New Zealand. She has also done observerships with key Ophthalmic plastics surgeons in Adelaide, Melbourne and Brisbane (Australia). Currently, Dr Aggarwal is visiting various Ophthalmic clinics in Hyderabad, Warangal and Nizamabad to provide her skills and expertise in disorders related to Eyelids, Orbit and Ocular Surface.
Education
MD – Ophthalmology – Govt. Medical College, Amritsar (Punjab, India), 2001
Ophthalmic Plastics surgeon Ophthalmologist – Fellow LVPEI, Fellow University of Auckland
MD – Ophthalmology – Govt. Medical College, Amritsar (Punjab, India), 2001
Experience
2009 – 2015 exclusive Oculoplastics surgeon at Vasan Eye Care Hospitals
Need Assistance?
Call Our 24/7 Helpline Number
Need Help With Anything?
Request a Callback