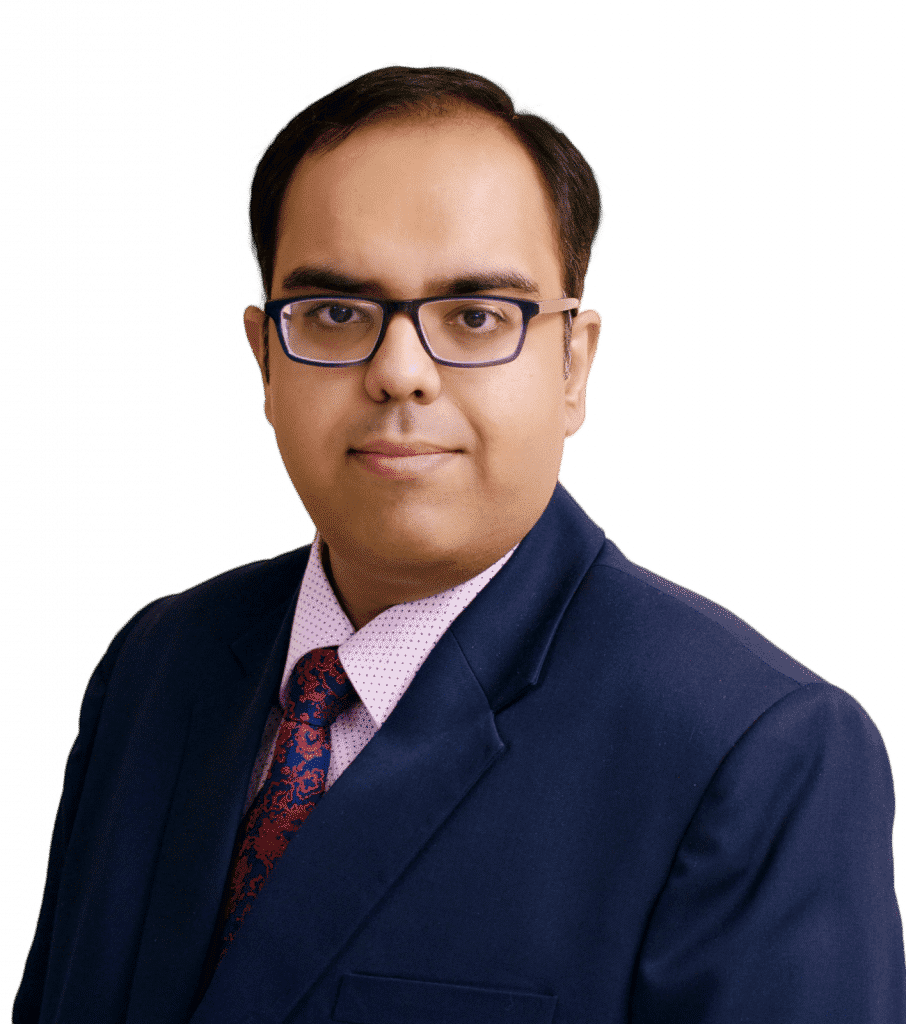 Consultant Endocrinologist
MBBS, M.D (General Medicine), D.M (Endocrinology)
Department – Endocrinology
Summary
Dr Amit Goel is a Distinction Holder in ENT, Microbiology & PSM in MBBS, Dr Amit Goel is a multilinguistic
doctor
who speaks Telugu, Hindi, English, Kannada, Bengali and Marathi. He has completed his M.D Degree in Medicine and D.M in Endocrinology. Dr Amit has a decade of experience in the field of medicine with experience as an Endocrinologist for over 4 years. A lead Indian researcher, he has worked as an Investigator, as well as a co-Investigator. His published articles are one of the best in the world for research on prevention and early detection of diabetic
neuropathy
. He is a role model for research and new treatments in diabetes to many of the aspiring doctors. His training and his tender care with patients has earned him fame across various regions in the country.
Education
MBBS – Kamineni Institute Of Medical Sciences, Narketpally, Dr NTR University of Health Sciences, 2010
M.D. (General Medicine) – Jawaharlal Nehru Medical College, KLE University, Belgaum, 2014
D.M. (Endocrinology) – Vydehi Institute of Medical Sciences & Research Centre, Rajiv Gandhi University of Health Sciences, 2018
Awards and Recognitions
MEDICAL EXCELLENCE AWARD 2017 by the Indian Solidarity Council , New Delhi
BEST POSTER AWARD in poster presentation at 47™ National Annual Conference ESICON 2017 held at Trivandarum
Experience
Consultant Endocrinologist, Sunshine Hospital , Gachibowli, 2018-19
Assistant Professor, Department of General Medicine in Kamineni Academy of Medical Sciences , L.B Nagar Hyderabad (2015-2016).
Senior Resident , Dept of Endocrinology , Vydehi Institute of Medical Institute Sciences (2015-2018 ).
Publications
Goel, A., Shivaprasad, C., Kolly, A., Pulikkal, A. A., Boppana, R., & Dwarakanath, C. S. (2017). Frequent Occurrence of Faulty Practices, Misconceptions and Lack of Knowledge among Flypothyroid Patients. JCDR, 11(7), OC15-OC20.
Goel, A., Shivaprasad, C., Kolly, A., Sarathi H A, V., & Atluri, S. (2017). Comparison of electrochemical skin conductance and vibration perception threshold measurement in the detection of early diabetic neuropathy. PloS One, 12(9), e0183973
Shivaprasad, C., Amit, G., Anish, K., Rakesh, B., Anupam, B., & Aiswarya, Y. (2018). Clinical correlates of sudomotor dysfunction in patients with type 2 diabetes and peripheral neuropathy. Diabetes Res Clin Pract. 139, 188-194.
Shivaprasad, C., Goel, A., Vilier, A., 8i Calvet, J.-H. (2018). Normative Values for Electrochemical Skin Conductance Measurements for Quantitative Assessment of Sudomotor Function in Healthy Indian Adults Indian J Endocr Metab, 22(1), 57-61.
Shivaprasad C, Rakesh B, Anish K, Annie P, Amit G, Dwarakanath CS. Impairment of health-related quality of life among Indian patients with hypothyroidism. Indian J Endocr Metab 2018;22:335-8.
Sarathi, V., Karethimmaiah, H., 8i Goel, A. (2017). High-dose Vitamin D Supplementation Precipitating Hypercalcemic Crisis in Granulomatous Disorders.Indian J Endocr Metab, 21(6), 815-819.
Sridevi A, Rakesh B, Goel A , Aiswarya, Y, Anupam, B. , Shivaprasad C. Prevalence of Elevated Anti-Thyroid Peroxidase Antibodies in Subclinical Hypothyroidism. International Journal of Contemporary Medical Research 2018;5(3):C1-C4.
Atluri S, Sarathi V, Goel A, Boppana R, Shivaprasad C. Etiological profile of galactorrhoea. Indian J Endocr Metab 2018;22:489-9
Anish K, Shivaprasad C , Goel A . Reversal of hypogonadotrophic hypogonadism triggered by testosterone therapy. Journal of Diabetes and Endocrinology 2016 ;7(2) 6- 8.
Area of Expertise
Diabetes Milletus and Complications
Pitutary Tumors Management
Metabolic Bone Disorders
Need Assistance?
Call Our 24/7 Helpline Number
Need Help With Anything?
Request a Callback