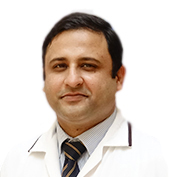 Sr. Consultant Orthopaedic and Trauma Surgeon,
Chief Joint Replacement & Arthroscopy Surgeon
MBBS, MS (Ortho), MRCS (Edin), Joint Replacement and Arthroscopy Fellowship (UK)
Summary
Dr Aditya Kapoor is an Best Orthopedic Specialist with 18 Years of experience. Previously, he worked as a Consultant Orthopedic Surgeon at a few reputed Hospitals. He is the First in south India to use Opulent (Gold Knee) with Vitalon(Vit E) Poly.
He holds Lower Limb Joint Replacement and Arthroscopy Fellowship (U.K.), Depuy Johnson and Johnson Arthroplasty Senior Fellowship, Anthrex Arthroscopy Fellowship. Dr Aditya is the winner of Times Healthcare Young Achievers Award-2017.
He is an active member of Telangana Orthpaedic Surgeons Association ,Indian Arthroscopy Association,Orthobiologics society of India, Indian Orthropaedic Association, Orthopaedic Association of South Indian States, Indian Arthroscopy Association and Indian Society Hip and Knee.
His areas of expertise are in Primary and Revison Knee Replacement, Computer Assisted Knee Replacement, Primary and Revison Hip Replacement, Partial Knee Replacement, High Tibial and Distal Femoral Osteotomy,Patella Realignment Procedures, Cartillage Regeneration Knee, Hip preservation in Avascular necrosis, Arthroscopy Knee with ACL/PCL/MPFL and Meniscus Surgeries, Revision ACL Reconstruction, Arthroscopy ankle and Cartilage Surgery,Arthroscopy Shoulder including Rotator cuff and Bankarts Repair, Shoulder Hemiarthroplasty,Reverse Shoulder Arthroplasty,Trauma and fracture Surgery, Carpal Tunnel, Ganglion and Dequervains Surgery.
Education
MBBS – Kasturba Medical College, 2001
MS – Orthopaedics – Mahatma Gandhi Memorial Medical College, Indore, 2005
MRCS (UK) – Royal College Of Surgeon Of Edinburgh, Uk, 2007
Memberships
General Medical Council (GMC), UK
Indian Society For Hip an Knee Surgery ( ISHK).
Society For Knee Surgery in India.(SKI)
Orthopaedic Association of South Indian States (OASIS).
Telangana Orthopaedic Association (TOSA).
Indian Medical Association (IMA).
Experience
Joint Replacement Surgery and Arthroscopic at United Kingdom
Joint Replacement Surgery in Arthroscopic at India
Research and Authorship/Editorship/Reviewer/Co-Author of Chapters
Surgical Aspects in Rheumatology – Manual of Rheumatology (Indian Rheumatological Association)
Management of Osteoporotic Spine Fracture (Indian Osteoporosis Society)
Effect of Autologous Bone Marrow Injection on the Rate of Healing of Simple Diaphyseal Fractures – A Comparative Study – Post Graduate Thesis during M.S Orthopaedics presented during visit by Royal College of Surgeons Edinburgh, Team
Faculty
Knee Replacement Concepts – 2013, Marriott Hotel, Hyderabad
Shoulder and Knee Reconstruction – July 2015, Kamineni Hospital, LB Nagar
Multi Ligamentous Knee Instability – TOSACON 2016, Hyderabad
Masters Course Knee Replacement- March 2016 Vapi, Gujarat
Fellowships/ Affiliations
Lower limb Arthroplasty and Arthroscopy – Alexandra Hospital – Redditch, Worcestershire, UK
Shoulder Arthroscopy and Sports Medicine – Mumbai
Senior Fellow Arthroplasty and Joint Replacement – Udai Omni Hospital and Depuy – Johnson & Johnson
Publications/ Paper/ Conference/ Paper presentation
Revision of Well Fixed Birmingham Hip Resurfacing using the Explant System and Cement Mould – European Journal of Orthopaedic Surgery and Traumatology, Vol 17/4 2007; A Kapoor, J. Luscombe, A Reading
Dislocation of Tripolar Constrained hip device- Open reduction a must – European Journal of Orthopaedic Surgery and Traumatology, Vol 17/5 2007; A Kapoor, J. Luscombe, A Reading Ceramics in Total Hip Arthroplasty: A review article – Journal of OASIS, 2013; A Kapoor, U Prakash
Need Assistance?
Call Our 24/7 Helpline Number
Need Help With Anything?
Request a Callback