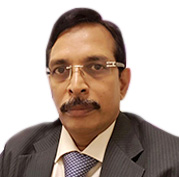 Sr. Consultant – Radiation Oncologist
(D.N.B.) Surg., MD (R.T.)
Department – Radiation Oncology
Summary
Dr. Ram Mohan Reddy has an overall experience of 22 years' in oncology. High Precision Radiotherapy, Radio Surgery & Brachy therapy are his areas of interest. He encourages special drives for early detection of cancer to make it curable by conducting special awareness camps, health talks and programs and by providing the best possible treatment with precision. Dr. Ram Mohan Reddy holds the Guinness World Record for the largest number of patients (2,790 patients) screened for breast cancer (the patients simultaneous performed selfexamination for breast cancer in Guntur on 20th February 2016).
Need Assistance?
Call Our 24/7 Helpline Number
Need Help With Anything?
Request a Callback