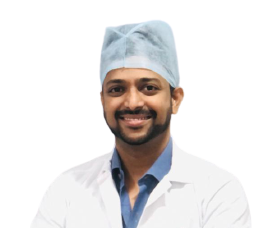 Consultant Orthopedics and Sports medicine Specialist
MBBS(osm), M.S ORTHO(osm),
Fellowship in Sports Medicine and Arthroscopy.
Summary
Dr. Madhu Geddam is an orthopedic surgeon with 10 years of experience in the field of orthopedics and traumatology.
He received his MBBS and Masters (M.S) in Orthopedic surgery both from the prestigious Osmania Medical College, Hyderabad, Telangana.
Later he worked as an assistant professor at Deccan college of medical sciences and participated actively in various academic programmes, teaching undergraduates and postgraduates, attended various conferences and workshops to gain knowledge and expertise in the recent trends.
He took special training in orthopedic oncology and limb reconstruction under Dr. K. Kodandapani at IndoAmerican cancer institute.
Later he pursed post doctoral Fellowship in Sports Medicine, an exclusive Maharashtra University Fellowship programme for a period of one year during which he got trained in managing and preventing various sports injuries and arthroscopic surgeries. He worked as a consultant in various renowned hospitals.
Areas of interest in dealing with Sports injuries, arthroscopy of knee(ACL reconstruction, Meniscal repair, cartilage repair etc), MCL,LCL,PLC,MPFL reconstruction of knee, Revision ACL reconstruction, shoulder arthroscopy including Bankart's repair and rotator cuff repair, ankle arthroscopy and all routine and complex fracture and dislocations management.
Education
MBBS – Osmania Medical College, 2010
M.S Orthopaedics – Osmania Medical College, 2014
Fellowship in Sports Medicine – Maharashtra University (Nashik)
RESEARCH/ PUBLICATIONS/ PAPER PRESENTATION:
Surgical management of Supracondylar fractures of femur by Supracondylar nail, submitted and accepted as thesis to Dr.NTR University , 2014
"Surgical Management of Intertrochanteric fractures in elderly by primary cemented bipolar hemiarthroplasty" at OSSAPCON 2013
"Endoscopic Calcaneoplasty for Haglund deformity " at IFASCON 2017.
Case Report: Endoscopic Calcaneoplasty for Haglund 's excision using two lateral portals. JOCR 2017.
Registration No
68682 Andhra Pradesh Medical Council , 2010
Need Assistance?
Call Our 24/7 Helpline Number
Need Help With Anything?
Request a Callback