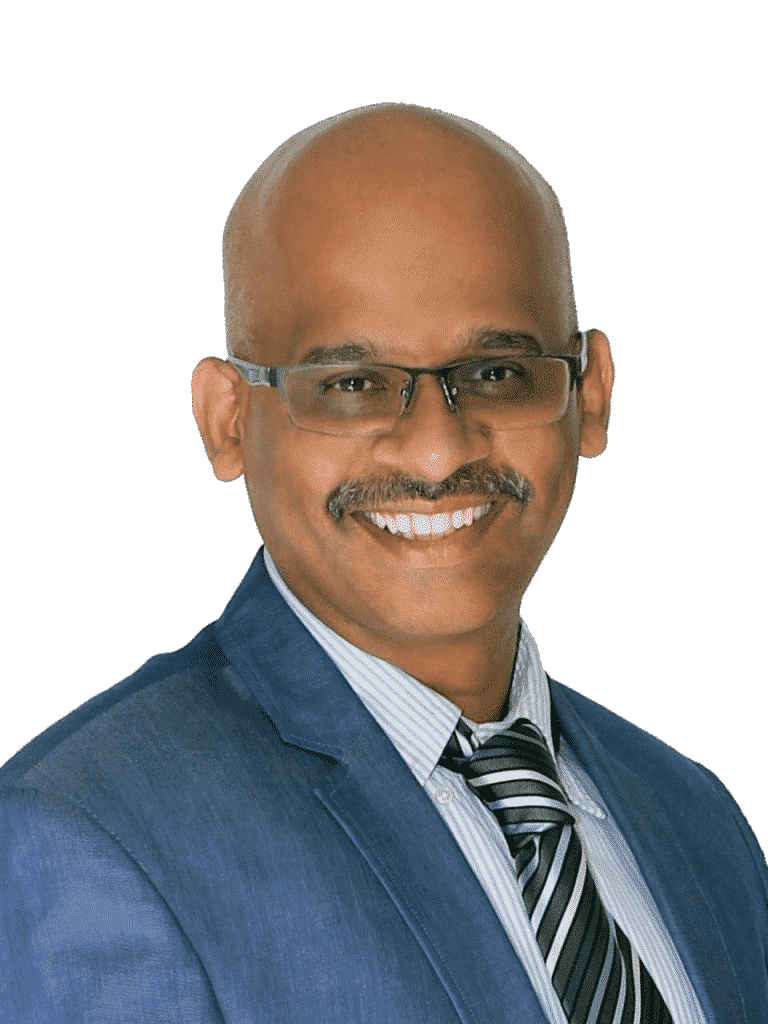 Sr. Consultant – Interventional Cardiologist, Heart Failure Specialist
MBBS, MRCP (London), MRCP (UK), FRCP (London)
Summary
Dr Krishna Mohan Lalukota is specialized in Interventional
Cardiology
and has a vast experience of 18 years in Coronary Angioplasty, Pacemaker Implantation, Heart failure Therapy, Treatment of advanced Heart Failure patients, Implantation of AICD and CRT. He did his MBBS from Gandhi Medical College, Hyderabad. Dr Krishna Mohan is member of BSH (British Society of Heart failure), BMA (British Medical Association), ESC (European Society of Cardiology), EAPCI (European Association of Percutaneous Cardiovascular Interventions), CSI (Cardiological Society of India). His career aim is to practice modern and evidence based Cardiology, and to provide high standards of care to his patients, and to keep himself updated with new practices through CME and to contribute to the field of Cardiology with Research where possible. His special interest is in Heart Failure and Devices, Coronary Angioplasty, Pacemaker Implantation, Implantation of AICD and CRT.
Education
Memberships
HFA (Heart Failure Association-ESC)
Council on Valvular Heart Disease (ESC)
Experience
Consultant Interventional Cardiologist and Director of Heart Failure Services, Century Super Specialty Hospital, Hyderabad 2015 – 2018
Consultant Interventional Cardiologist – Heart Failure and Device specialist, CARE Hospitals, Hyderabad 2012 – 2015
Specialist Cardiologist, Sandwell General Hospital, West Bromwich 2009 – 2012
Clinical Research Fellow (EECHOES study Lead) Specialist Registrar, University of Birmingham, Edgbaston 2006 – 2009
Specialist Registrar, Prof' GYH Lip, Cardiology, City Hospital Sandwell & West Birmingham NHS 2005 – 2006
Publications
Eur J Haematol. 2003 Oct;71(4):315-6. "Myelotoxicity due to methotrexate – an iatrogenic cause." – Saravana S, Lalukotta K.
"Prevalence of atrial fibrillation in an urban population in India: the Nagpur pilot study." – Saggu DK, Sundar G, Nair SG, Bhargava VC, Lalukota K, Chennapragada S, Narasimhan C, Chugh SS, Heart Asia. 2016 Apr 18;8(1):56-9. doi: 10.1136/heartasia-2015-010674. eCollection 2016, PMID:27326234
"Pleomorphism during Ventricular Tachycardia: A Distinguishing Feature between Cardiac Sarcoidosis and Idiopathic VT." – Panda S, Kaur D, Lalukota K, Sundar G, Pavri BB, Narasimhan C., Pacing Clin Electrophysiol. 2015 Jun;38(6):694-9. doi: 10.1111/pace.12626. Epub 2015 Apr 14., PMID:25754130
"Atrial synchronous left ventricular only pacing with VDD pacemaker system – a cost effective alternative to conventional cardiac resynchronization therapy." – Gopi A, Sundar G, Yelagudri S, Lalukota K, Sridevi C, Narasimhan C. Indian Heart J. 2014 Nov-Dec;66(6):612-6. doi: 10.1016/j.ihj.2014.10.398. Epub 2014 Dec 22, PMID:25634394
"Rescrewing the embolized duct occluder using the delivery cable." – Koneti NR, Bakhru S, Penumatsa RR, Lalukota KM, Ann Pediatr Cardiol. 2014 May;7(2):103-6. doi: 10.4103/0974-2069.132477, PMID:24987255
"Clinical trials update from the Heart Failure Society of America: EMOTE, HERB-CHF, BEST genetic sub-study and RHYTHM-ICD." – Lalukota K, Cleland JG, Ingle L, Clark AL, Coletta AP, Eur J Heart Fail. 2004 Dec;6(7):953-5. Review, PMID:15556058
"Diagnosing heart failure in primary care: lessons from EPICA." – Cleland JG, Goode K, Lalukota K., Eur J Heart Fail. 2004 Oct;6(6):793-4. No abstract available, PMID:15542418
"Clinical trials update from the American Heart Association meeting: Omega-3 fatty acids and arrhythmia risk in patients with an implantable defibrillator, ACTIV in CHF, VALIANT, the Hanover autologous bone marrow transplantation study, SPORTIF V, ORBIT and PAD and DEFINITE." – Cleland JG, Freemantle N, Kaye G, Nasir M, Velavan P, Lalukota K, Mudawi T, Shelton R, Clark AL, Coletta AP., Eur J Heart Fail. 2004 Jan;6(1):109-15. Review, PMID:15012926
2nd Author of Text book chapter: "Managing Acute Decompensated heart Failure", Chapter title "Calcium sensitizers" edited by C M O'Connor, M Gheorghiade, K F Adams and WA Gattis, Published by Francis and Taylor, Durham, NC, USA.
"Clinical Characteristics of patients presented Referred with suspected Heart Failure and Preserved Left Ventricular Systolic Function", a Poster presented at The First HYMS Research Conference, Ramada Jarvis, Willerby, HULL (11/02/2004)
Need Assistance?
Call Our 24/7 Helpline Number
Need Help With Anything?
Request a Callback